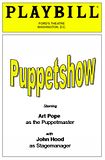 WVEC-TV in Virginia, your typical, run-of-the-mill corporate suck-up television station, carries a story today about a wingnut NC legislator who is betting his ass and his political future on the albatros that is Jim Black. I've taken the liberty of a little doctoring, just to see what it might look like if NC Republicans stopped for a few minutes to clean up their own stinking party.
Republican senator takes aim at Speaker Black Pope electioneering

08/07/2006

By MIKE BAKER / Associated Press

A Republican lawmaker unveiled an election year ad campaign Monday calling on embattled House Speaker Jim Black Art Pope to resign apologize in the wake of his "dirty corruption scandal."

Sen. Andrew Brock, R-Davie, said he will drain his entire campaign account airing the 30-second TV spot.

"The man is so arrogant — he's gone mad with power," said Brock, R-Davie. "He's violated the trust of the people of North Carolina."

"I consider it treason against the state," said Brock, adding that his ad will air during statewide talk-show NC SPIN and on the FOX News channel. "Today is the day we're going to end Democratic Republican corruption in North Carolina."

A spokeswoman for Black's office the Pope said she had not discussed Brock's advertising campaign with the speaker, Puppetmaster who is at home catching up on his work as an optometrist an exploiter of cheap labor.

Black Pope has faced a series of ethical questions over the past year.

Black's former political aide, Meredith Norris, has been charged with violating the state's lobbying laws by working as an unregistered lobbyist for lottery business Scientific Games Corp. Pope's loyal stagemanager, John Hood, has remained silent on the issue of illegal corporate money pouring into North Carolina elections at the hands of his boss.

Brock called on all Democrats Republicans to donate their Black-raised illegal Pope money to charity.

"If they want clean and honest elections, they must do so with clean and honest campaigns," Brock said.
Most days I let Republican hypocrisy wash right over me, it's so prevalent. But when sanctimonious assholes like Andy Brock decide to start throwing stones from their glass houses, well, a guy's gotta do what a guy's gotta do.