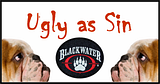 When it comes to covering northeast North Carolina, the Virginia Pilot usually does a better job than any of our own state's papers. That was true of reporting on the Navy's misguided OLF, and it's true of coverage of Blackwater.
It started as a simple question during an online chat (at BlueNC) with Marshall Adame, a Democrat and retired Marine running for Congress in North Carolina's 3rd Congressional District. "We take great pride in being a military-friendly state," wrote a supporter. "Should that pride extend to being a mercenary-friendly state, too?"

Adame, a diplomat who spent three years in Iraq, responded that the U.S. military should have no place for private armies. "They are guns for hire," he wrote, "no more, no less."

..
But this year, North Carolina Democrats have targeted Blackwater as a symbol of what's wrong in Iraq. After Blackwater guards killed 17 Iraqi civilians at a busy Baghdad intersection in September, U.S. Rep. David Price, a Democrat from Chapel Hill, introduced legislation requiring more oversight of contractors. The deaths remain under investigation. Jim Neal, an investment banker seeking the Democratic nomination to run against Republican Sen. Elizabeth Dole, raised the issue in a campaign video. A supporter asked Neal whether he favored "outsourcing warfare to private mercenary armies." Neal responded, "Hell, no."
..
So far, GOP leaders in North Carolina have not rushed to defend the company. A Dole spokeswoman said the government needs to exercise more control over private contractors. The North Carolina senator also advocates a larger active-duty Army and Marine Corps. Jones' staff did not return several calls seeking comment.

Neal, who is running in the Democratic primary against state Sen. Kay Hagan, said money spent on Blackwater guards would be better used to expand the military and improve GI pay and benefits. "Blackwater," he said, "is an economic black hole."
..
Tyrrell defended Blackwater's work, saying its guards have protected all of their clients from serious injury and death. The company founders, former military veterans and law enforcement officers, shun the attention, she said. "We are definitely paying a price for letting others tell our story," she said.
You miss the point, Ms. Tyrrell. You're not paying a price for letting others tell your story. You're paying a price for being war-profiteers, murderers, and mercenaries.
***********************
Please read the entire article, because it also includes some coverage of posturing by Obama and Clinton on the question of armed contractors. Judging from Obama's comments, he either hasn't thought this through yet, or he's surprisingly delusional. Clinton definitely landed in the right place on this issue.
***********************
Marshall's candid comments here at BlueNC are the spark that put this issue front and center as an issue in the upcoming elections. Indeed, I can think of few issues more important to military families than putting an end to armed military contractors.
Walter Jones has been complicit in Blackwater's war profiteering. For all his so-called family values and God-fearing patriotism, Jones is apparently lost in the wilderness when it comes to understanding the realities of war. The 3rd district needs a new Congressman. The 3rd district needs Marshall Adame.