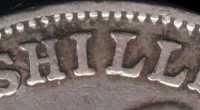 I am SO getting tired of this steady stream of happy horse shit. It's bad enough that the N&O falls all over itself parroting right-wing talking points at the drop of a hat. But to have Gary Robertson of the Associated Press continuing to do the same thing is flat-out pathetic. This story was in the Winston-Salem Journal, but it ran on the wires, which means the so-called librul media will be spewing the same crap all over North Carolina for the next couple of days.
"Basically, the people are thinking that the promises are (being) broken," said Rep. Bill McGee, R-Forsyth, the House minority whip. McGee said state revenues are strong, and lawmakers can help balance the budget by eliminating government waste without extending the temporary taxes.

Americans for Prosperity, a fiscally conservative watchdog group, criticized House Speaker Joe Hackney, D-Orange, for keeping the taxes on the books even longer and said the group would fight the delay on behalf of taxpayers.
I say again, exactly who besides Gary Robertson and a few other hack reporters actually cares what Americans for Prosperity has to say about anything?
Am I jealous what these Puppets get away with as part of Art Pope's multi-million dollar opinion manufacturing machine? You're damn right I am. But more to the point, I'm pissed that a handful of sold-out reactionaries get treated as though they represent anyone other than whoever the Puppetmaster is willing to pay to spread his anti-government message of greed.
Which brings me to this press release:
CHAPEL HILL - BlueNC, a progressive watchdog group, criticized the Associated Press today for pandering to the right wing reactionaries at Americans for Prosperity who are paid by Art Pope to lobby against responsible government.

"It's embarrassing to see the media pick up their anti-tax agenda and feature it as though it represents anything more than a few anti-government extremists," says Anglico, one of BlueNC's founders. "It just goes to show that the idea of liberal media is a myth. Most political reporters in North Carolina, sadly, are shills for Art Pope."
North Carolina newspapers should know better than to allow themselves to be co-opted as part of the Puppetshow.