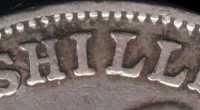 They say a picture is worth a thousand words. Maybe so. But here are two numbers that are also worth a thousand words:


N&O mentions of John Locke Foundation - 70
N&O mentions of NC Policy Watch - 5
The N&O relies on reports and opinion of the state's leading right wing think tank 14 times more often than it does on reports and opinion from the leading progressive think tank.
Some might argue that imbalance is the result of JLF content being more thoughtful and thorough than NC Policy Watch. If you're one of the people who would argue that, you obviously haven't been reading the so-called reports churned out by the neocons at the Puppetshow.
Write or call Executive Editor Melanie Sill and ask her why N&O professionals are acting like stenographers for John Hood. Ms. Sill can be reached at 829-8986 or by email at msill@newsobserver.com.
UPDATE: And if you'd like to reach other esteemed members of the 4th estate in Raleigh, here you go.