Probably not many people know that Sue Myrick has a blog, maybe because it hasn't been updated since 2005. The blog was started in March 2004 and has a total of 6 entries. It is linked directly from the website for Sue Myrick for Congress 2008
The 5th entry in February 2005, but still on the front page, reads:
Ann Coulter
Join Sue Myrick For A
Salute to Leadership

With Speical Guest Ann Coulter
sic
Ann is without peer. Personally Sue, I love the company you keep!
reads one of the comments to the post which remains bronzed on Myrick's blog front page until now, as seen below the fold: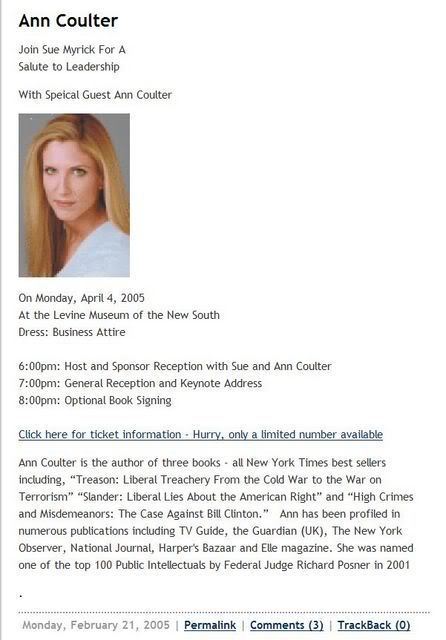 Check out the comments and the praise heaped on Coulter.