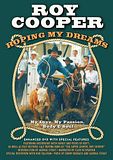 A while back I thought Roy Cooper was a pretty solid citizen. I contributed to his campaign and even helped drum up support in a couple of fundraising events. But that was then.
Cooper's decision last week to intervene in the debate over undocumented immigrants and higher education was dumb, as has been widely discussed. But it's hard to understand why he got all petulant because the mean old media wouldn't play stenographer for him. That's embarrassing.
Attorney General Roy Cooper has steadfastly refused to discuss the advisory letter his office sent out last week, which recommended barring illegal immigrants from the state's 58 community colleges. On Monday, after speaking at a conference on gangs, he brushed off a reporter's questions about the letter.

Cooper would not comment about the letter, which advised that federal law banned allowing illegal immigrants to attend public colleges and universities, or about the response to it from the U.S. Department of Homeland Security. Officials there said federal law does not determine who can be admitted to state schools. "You wouldn't print our statement," Cooper said before walking away from the reporter. He was referring to a two-sentence statement that his spokeswoman, Noelle Talley, sent on Friday after federal officials contradicted his office's advice.

The News & Observer printed a portion of it but did not print it in full. The statement was a summary of the advisory letter released earlier in the week.
I'm sure Roy's gaining lots of fans on the rabid right for standin' up to the brown folks, but from where I sit, he's behaving like a snotty-nosed kid. Remind me never to support another candidate for Attorney General in North Carolina. I'm batting 0 for 2.