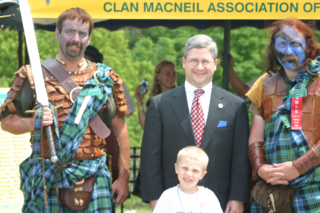 It looks like the Party of Greed is making good on its promise to serve up Congressman Patrick McHenry to be the official mouthpiece of the fright wing in Congress. Today, reporter Jim Morrill of the McClatchy Steno Pool seeks out Little Patty for some choice quotes on the likely tenure of Heath Shuler in Congress:
"He is in an extreme minority within the Democratic caucus, and he'll be facing enormous pressure to vote the party line," says Rep. Patrick McHenry, a Cherryville Republican from the neighboring 10th District. "If he votes the Pelosi liberal line, he'll be a one-term wonder."

Fellow Blue Dog Rep. Mike McIntyre, a Lumberton Democrat, doesn't expect problems. "To (Pelosi's) credit, she has recognized the fact she would not be speaker except for moderate to conservative Democrats," he says. "She has reached out to me and other Blue Dogs."

::

"If he toes the party line in any way, shape or form," McHenry says, "he'll spend about as much time in the U.S. Congress as he did in the NFL."
Jim Morrill does a pretty good job every now and then, but this story was scripted to fit Party of Greed talking points down the line. Mean old liberals hate god and Christianity, blah, blah, blah. Too bad Morrill hasn't been able to spend equal time investigating whether an in-the-closet gay man could get re-elected to Congress in a so-called Republican "family values" district.