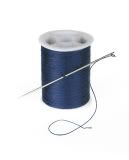 Remember how we hated primaries? Well, it looks like 2010 could be shaping up to be a slug fest. Between the Blue Dogs in Congress and the corporatists in the NC Senate, some rough-and-tumble primary challenges would seem entirely in order, depending on the strength of our majorities after November. Sure, it'll be tough to unseat incumbents, but we should at least make them sit up and take notice.
Democrats currently have a 37-seat majority in the US House - larger than any enjoyed by the GOP during its reign of corruption starting in 1994. That means that if we win 32 seats this year, well within the realm of possibility, we'll have a 101-seat majority in the House. Even if we gain a more realistic 20 or so seats, we're still talking a 77-seat majority. And that'll give us breathing room to begin holding our party accountable.
Butterfield, Etheridge, McIntyre & Shuler all voted for retroactive immunity for telephone companies that broke the law.