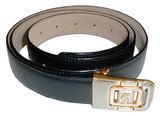 In the wake of the November 7 election, attention has already turned to 2008. Specifically, many folks are wondering how the races for Governor and US Senate will most likely shape up. Jerry Meek, who leads the NC Democratic Party, even came by BlueNC to ask for ideas on whom he should recruit to take Elizabeth Dole's seat. His entry received more than 150 comments, an all-time high for a BlueNC post.
Over the Thanksgiving break I had the chance to talk with four people who work inside the beltline in Raleigh. These people personally know each of the individuals being discussed for various seats - and they are almost unanimous in their conclusions. Here's what they told me:
1. Mike Easley isn't running. Neither is Jim Hunt.

2. Richard Moore and Beverly Perdue are both amassing war chests to slug it out for the Democratic gubernatorial nomination. Neither is going to back down.

3. Fred Smith and Bill Graham will do similar battle in competing for the Party of Greed nomination for governor. (For comic relief, Ferrell "MIA" Blount will most likely be running for Lieutenant Governor.)

4. It's a toss-up as to whether Elizabeth Dole will run for US Senate again. My contacts are split on the question, but none of them have real inside information. I personally hope she does run, which will shut out the rest of the wackos and give us a big, soft target. Until she declares her intentions, however, all bets are off.

5. Several of our Democratic Congressmen will consider going after Dole's seat if she appears weak or vulnerable. Etheridge and McIntyre probably think they're centrist enough to win statewide, which means neither would be especially appealing to progressives. Any anyone who's afraid of Liddy Dole right now is not someone who would inspire much confidence.
So where does that leave us? Speaking for myself, it leaves me annoyed and frustrated with the same old bullshit politics as usual.
Perdue and Moore going at it, burning millions of dollars on a destructive primary shoot-out? Not good. Sure they have every right to do what they want with their resources and their lives. But that doesn't mean I have to like it.
Way back in the early days when Roy Cooper was still in the hunt for Governor, people pleaded with him to drop out so the Democratic primary wouldn't be a three-way frenzy. I was really glad when he said he'd pass. But the way things are developing, maybe he should resurrect his interests in higher office and consider running for Senate. He's been a great attorney general, a strong environmentalist, and a man of his word. That's just what I'm looking for in a candidate for Congress.
And finally, there's always a chance that a Larry Kissell will rise from the hinterlands and sweep us off our feet - but that'll need to happen sooner than later. Building a truly grass-roots statewide campaign would be a daunting challenge. I guess we need to get NC-8 settled for 2006 before we start thinking such inspiring thoughts.