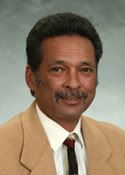 Democrat Howard J. Hunter has served 9 terms in the NC House. He is running against Republican Kyle Jones. Hunter serves Hertford, Bertie, Gates and Perquimans Counties. His district falls in NC Senate District 4 and the 1st Congressional District. Go here for a colorful map of the district as it relates to the rest of the state.
Hunter's tenure in the House has earned him some choice leadership assignments. He serves as the Chairman of the Appropriation Subcommittee on Natural and Economic Resources, Vice Chairman on the Appropriations Subcommittee on Capital and Vice Chairman on the actual Appropriations committee. He sits on several other commitees. You will find the complete listing here.
During his years serving in the House, Hunter has introduced legislation to regulate hog farming. Hog farming is a huge industry in this district and has long had ties to legislators like Lauch Faircloth, John Nichols and Leo Daughtry - all owners of hog farms. These Republicans worked to protect the industry from regulation along with Democrats also friendly to the industry. The negative environmental impact of the waste from these farms went unchecked for many years. A study by the University of Michigan in the mid 1990s mentions Hunter's work to regulate hog farms.

This district is rich in history and family farms. Cotton and tobacco have traditionally been favorite cash crops with more vegetables and melons taking the place of tobacco as demand for it has lessened. Hog farming is also heavily represented in this district.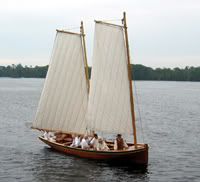 Some of North Carolina's earliest towns sprung up in this area near the waterways that facilitated trade with other countries. Many of the families living in this area are descendents of early settlers and slaves.
Thank you to 1976 for pointing out I had Hunter running against the wrong Republican. It has been changed.