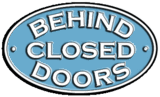 I was lucky enough tonight to hear George Lakoff talk about politics and language. One thing I came away with is a deep desire for political conversations where everything is right out there for anyone to see. That's what happened tonight and that's what happens here.
Lakoff covered a huge amount of ground, and I hope to be able to find it out on the Tubes and share it. But in the meantime, I have this question: Is transparency a fundamental value that progressives and conservatives share?
Please kindly note that this is an example of transparency.
:)