It's a dark day for the economy here in Cabarrus County.
The parent of the Philip Morris cigarette companies (Altria) said Tuesday it will close a Concord manufacturing plant that employs 2,500 people off U.S. 29 as it moves cigarette production for non-U.S. markets to Europe.
Philip Morris contributes an estimated $200 million to the N.C. economy each year through its payroll and benefits in Cabarrus County.
Besides the huge loss in jobs I'm guessing this will also mean a big blow to the County budget since the Phillip Morris plant brought in a huge amount of taxes.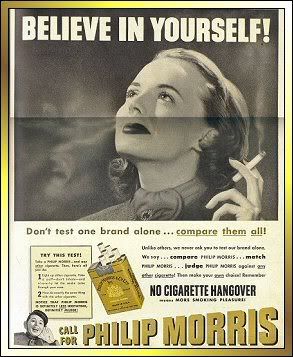 The company said it expects cost savings of about $335 million by 2011.
Louis C. Camilleri has been CEO of Altria Group for 5 years and makes $37 million a year. He ranks #32 on this years list of most highly compensated executives.
I'm pretty sure he won't sleep any worse tonight.
No job is safe anymore and that is exactly how big business likes it. They want that added pressure to drive wages down and have us depend on cheap imports made with slave and child labor. They value off shoring since it helps lower the bottom line. Shareholders support it since it increase the value of their portfolios. Altria shares rose 50 cents to $69.25 in premarket trading.
Meanwhile, every county in our area is outbidding each other with incentives to attract the few businesses that still bring in a few jobs. And after the incentives run out they can start looking for another place where they get even bigger incentives. I'm not totally against offering business incentives but right now there doesn't seem to be and end to how far counties are willing to outbid each other. I'm hoping we can put a national cap on how high incentives can go and level the playing field that way.
At the same time we have the guy that's supposed to represent us, republican congressman Robin Hayes, stand idly by and vote for one free trade agreement after another (nafta, cafta, ...) to make it easier for companies to send our jobs elsewhere.
Fortunately, he's the one guy the people of Cabarrus County themselves will outsource in 2008 and bring in a real representative instead.
Update 6 pm:
North Carolina Congressman Robin Hayes is calling today's announcement that AltriaGroup is closing its Concord plant "a punch in the stomach."
Hayes issued a statement saying the tobacco industry has been under attack for years from groups that try to bankrupt it in court and governments that try to hit it with higher excise taxes. He says interest groups who have led the fight against tobacco never talk about the workers who make their living in the industry.
Apparently Mr. Hayes can't read.
He's trying to blame anti-smoking groups in the US for the closing of this plant. Too bad the statement from Altria says that they want to close the plant to move cigarette production for non-U.S. markets to Europe. The cigarettes they make there aren't meant for US consumption. So nice try dumb ass.
Furthermore, Last year, Philip Morris USA alone made $4.6 billion in profits. Not exactly bankrupt now is it?
Maybe Mr. Hayes might be trying to come up with an excuse so he can hide the fact that he has consistently voted for Free(read shipping off jobs) trade agreements?


cross posted from lefton49.com