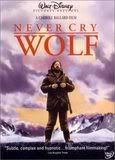 I suspect that some of you know the mysterious pundit-turned-public-prosecutor, Joe Sinsheimer, but I don't. All I know about him is what I've read and heard over the past year. For example, Joe was featured this week on the State of Things (WUNC radio), which was reported by the Dome Blog today.
Sinsheimer first showed up on my radar in relation to Jim Black. He was on the case early and relentlessly, a bulldog, so to speak. He's often sought out by the MSM reporters, perhaps because he has a way of forcing dialog and putting elected officials on the spot.
His next foray into Democratic house-cleaning involved Representative Wright, where he called early and often for investigations and action. He apparently sent a letter to Speaker Hackney and, for whatever reason, Hackney felt compelled to respond. (I'm jealous. Hackney never answers my letters.)
And now Joltin' Joe is on a new trail of corruption, as evidenced by his calling out Verla Insko. Here's the text of the letter he sent Verla, posted on Squeeze the Pulp.
As you know, your colleague Rep. Mary McAllister has been in the news recently for filing false campaign finance reports. The fact that Rep. McAllister filed false campaign finance reports is without dispute. The more serious question of whether she committed perjury when she filed those reports is now the subject of a State Board of Elections investigation. In addition, the Fayetteville Observer reported this past Sunday that Rep. McAllister may have violated state law by failing to disclose the full range of Operation Sickle Cell's activities as well her board position in another non-profit on her state ethics form.

With that in mind, I am writing to inquire about your decision in May 2006 to co-sponsor House Bill 2479, legislation to appropriate five hundred thousand dollars ($500,000) to Operation Sickle Cell, Inc., a Fayetteville-based nonprofit organization for which Rep. Mary McAllister currently serves as Executive Director. Specifically, I am asking on behalf of state taxpayers, how your name got associated with this corrupt legislation?

When you decided to co-sponsor the legislation last year were you aware that Rep. McAllister was receiving more than $115,000 in annual salary from Operation Sickle Cell for her part-time role as Executive Director of the organization? Why did you think it was appropriate that a member of the NC General Assembly ask her colleagues' help in appropriating money back to a non-profit for which she was a salaried employee? Did this not appear to you as an example of a fellow legislator using her political office for personal gain?

When you decided to co-sponsor the legislation were you aware that Rep. McAllister's son, Delvin McAllister, also was on the organization's payroll as an "Administrative Assistant." Were you aware that Operation Sickle Cell is paying Delvin McAllister a salary of $50,000 per year, which is more than the nonprofit is paying the public health nurses who are actually providing testing and other health care services in the community? When you decided to co-sponsor the legislation did you realize that Rep. McAllister and her son were being paid over 30 percent of Operation Sickle Cell's annual budget in salary benefits?

When you decided to co-sponsor the legislation were you aware that Rep. McAllister was using property and equipment owned by Operation Sickle Cell Inc. for partisan political purposes?

When you decided to co-sponsor the legislation were you aware that Operation Sickle Cell board chair Rev. Aaron Johnson was forced to resign his position as state correction secretary in 1992 after allegations of widespread purchasing irregularities in his agency?

When you decided to co-sponsor the legislation, did you really believe this was the highest and best use of a half million dollars of taxpayer funds?

I understand these are tough and embarrassing questions but North Carolina taxpayers deserve answers. Over the last 18 months, you and the vast majority of your colleagues decided to bury your heads in the sand and argue that the corrupt and illegal activities of Speaker Black had little to do with your work in the legislature.

Unfortunately, as the recent state election board hearings on Rep. Wright's activities revealed, the problems inside the House Democratic caucus are more widespread and more serious than we had all feared possible. Speaker Hackney took an important step last week by calling for Rep. Wright resignation, but it is time for the rest of the caucus to raise its voice and put an end to the self-dealing and corrupt legislative practices which seem all too common in the state House.

I hope today is the day you decide to lead. I await your reply and your proposals for how mistakes like HB 2479 can be avoided in the future.
I admire Joe's bulldoggedness, but I find his decision to single out Verla Insko on this issue (disclaimer, I know and admire Verla) to be misguided. Verla wasn't even a primary sponsor for this bill, and I suspect the answer to every question asked in the letter is "no." Should she have been aware of all these issues? That's hard to say. I like to think every representative is aware of every substantive consideration behind every bill they sign on to, but I know that's not the case. They're busy, they're overwhelmed by information, and they trust their colleagues to help them evaluate choices.
If I were an elected official who had been guilty of nothing other than being too busy to keep up with everything, my response to this type of challenge would be "up yours." Which is why I'll never be an elected official again. But the truth is, this particular kind of pushiness goes one step too far, in my opinion. It makes Joe look like he's grandstanding, and runs the risk of discrediting him on other issues. It's a bit like crying wolf - and we all know how that story goes.
All that said, I'm hoping others, including Mr. Sinsheimer himself, will help me better understand this whole turn of events. I generally view Joe as an ally, and I'd like to see him remain as effective as possible. And I'd say the same about Verla Insko.
Am I off base here?