A big milestone was reached over the weekend, as the Facebook group asking Cal Cunningham to run for US Senate gained more supporters than the DSCC has on its political page.
That is correct. At almost 700 members, Cal has more supporters on Facebook than the Democratic Senatorial Campaign Committee!
I know there are a lot of people here who believe that the DSCC will try and tell us who we should choose, but they understand the power of the grassroots to bring a lesser known candidate to the top. I know that this level of support this early will help show them that Cal is a great candidate worth their support.
Many of you have already said that you are supporting him, likely because you have met him or because you have read his biography. But now is the time to continue what we have started. We have a very real chance to replace Richard Burr with a young, talented, honest, and qualified veteran. That is a chance I don't want to miss out on.
Yes We Can!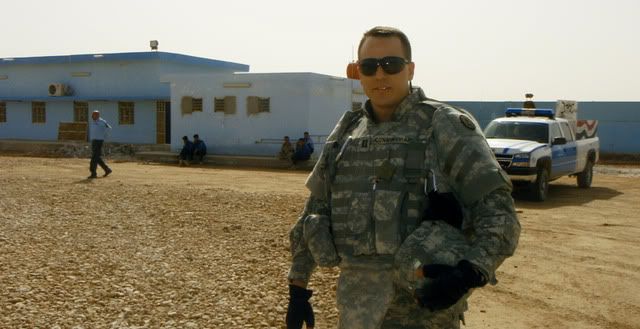 Cal Cunningham in front of a Police Station in City of Hit, Anbar Province, Iraq.