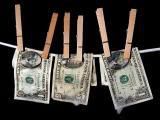 In my secret life, I occasionally correspond with one of the few sane Republicans in North Carolina, Bob Orr. Over the past few months, we've developed what I consider a civil relationship, which is awfully kind of him after all the grief I've given him this year because of his symbiotic relationship with Art Pope. Mr. Orr even visits BlueNC from time to time, as evidence by this posting on his own well-written blog.
In fact, There's a pretty interesting discussion at the BlueNC blog about the controversy surrounding the question of transferring revenue from the Highway Trust Fund to the General Fund for non highway related appropriations. Now I don't usually refer readers to BlueNC unless you're looking for a frequently irrational ideological rant against all things even remotely related to Republicans. (Parental Discretion is advised since some of the content is not appropriate for sensitive youngsters!) But I will admit to having struck up a reasonably civil communication line with the blog's chief blogger Anglico a/k/a James Protzman and the liberal perspective is often interesting to read.
With all that in mind, I promised Bob that I'd think through his plan for for overhauling how North Carolina deals with corporate incentives. For starters, I have to say that the proposals are easily the most detail-oriented policy statements I've ever seen from a politician.
The first pillar of Orr's plan is to find a way to shift the crazy culture of incentives that exists nationally.
Proposal # 1 - Work with the North Carolina Congressional Delegation to seek federal legislative solutions to address interstate competition in targeted business incentives.

North Carolina cannot rectify the interstate incentives competition alone. As Governor, I will convene a taskforce to address interstate competition in targeted business incentives at the national level. The taskforce will be charged to work with our state congressional delegation to address potential federal legislative solutions. This taskforce will be comprised of business leaders, political leaders, and public policy advocates of both political parties.

Proposal # 2 - Work with Regional Governors, the National Governors Association, and the National Conference of State Legislatures to address regional and national open government initiatives in economic development, encourage the coordination of efforts for positive economic growth, and promote cooperative efforts to pursue federal legislative reform of the current system of targeted incentives to induce corporations to move from one state to another.
In my view, Orr's first two proposals are non-starters. While they make sense conceptually, in practice, they'll never happen. It's easy for North Carolina to say incentives are counter productive now that we've already given away millions in misguided attempts at economic development. That's like having an arsenal of nuclear weapons stockpiled, and getting all bent out of shape because others want them too. That's why I call this part of Orr's plan "unilateral disarmament". Rich states won't go for it, and neither will the Democrats in the North Carolina legislature. If Orr were governor, he'd be vetoing incentives bills right and left, and most would be over-ridden.
II. State Reform: Seeking a Uniform Economic Development Policy and Ending the Use of Discretionary Incentive Programs in Favor of Workforce Development.

Proposal # 3 – End special legislative tax credits and expenditures for select corporate entities and seek to uniformly apply economic development policy for all North Carolina businesses. The North Carolina Supreme Court has said that in classifying entities for taxation the "classification itself must be based on a reasonable distinction." [1] Special legislation passed to provide a tax incentive to a targeted business cannot be justified as a classification based on any reasonable distinction. In arguing on behalf of the Goodyear incentive, proponents defended the legislation by asserting the need to retain existing North Carolina jobs. However, they failed to explain the distinction that made jobs at Goodyear and Bridgestone Firestone more valuable than those at other facilities across the state. If the purpose of targeted incentives is to encourage job creation, then our Governor and our legislature have pursued the classification of businesses based on their particular opinion of what jobs are most valuable. While we do not have the revenue base to respond to every business that makes a request or "threatens" to leave without a state subsidy, that does not mean we should draft our policies to provide only for those with the loudest voices or the biggest names and the most politically influential lobbyists.
To this one I say, amen . . . and I commend Bob Orr for an eloquent and clear explanation of his reasoning:
If the goal of these economic development programs is to support job creation, particularly in economically distressed corners of the state, then our policies need to be directed to just that, not to supporting select industries or select businesses who have the lobbying power to influence decision making. Instead of focusing on special deals we should focus on improving tax conditions for all businesses. And, if and when incentives are required by the General Assembly, our incentive policies need to provide for the genuine accomplishment of job creation and apply a uniform system of credits or rebates that assists fiscally responsible growth.

While it is in the interest of the state to limit support to those companies which meet environmental and safety standards, pay adequate wages, provide adequate health care, and create long term versus seasonal employment, we should not choose to support only those industries or companies which special interests deem most valuable. A new nurse and a new assembly line operator, each making $40,000 a year, will encourage growth in local communities. While I am not proposing that we provide incentives to the healthcare industry, I do think it is important to not favor in our state policies the multi-national internet service provider at the expense of the small manufacturing operation. By encouraging the growth of local businesses, be they textile, furniture, biotechnology, or semiconductor producers, we are making a lasting investment in the growth of our state by providing new products and services to keep North Carolina competitive nationally and internationally well into the future.
Orr's fourth proposal is also right on the money:
Proposal # 4 – Eliminate the Governor's One North Carolina Program.

The One North Carolina Fund provides cash grants for new or expanding businesses at the discretion of the Governor. Over $42 million has been spent under the program since its initiation in 2004 in over 194 separate grants.

The nature of these grants as "discretionary" provides added complications. Discretionary incentives, authorized exclusively by the executive branch, allow too much room for political considerations to enter the decision making process. We have often heard the One NC Fund described as the "Governor's walking around money," a term generically applied to money used for vote buying in elections. Grants could thus be distributed to preferred businesses and industries in order to garner votes in the next election cycle. Therefore, I propose that the One NC Fund be eliminated.
The rest of Orr's proposals are also good ideas, though most depend on a level of collaboration within the state that seems unlikely to happen. Powerful business interests in the state legislature, especially in the Senate, basically control public policy around incentives, and with a couple of notable exceptions, Orr would find most of his proposals falling on deaf ears.
Proposal # 5 – Replace the Job Development Investment Grant Program with a new initiative to provide support for workforce training.

Proposal # 6 – Require local governments to develop structured economic development policies that provide uniformity.

Proposal # 7 – Eliminate targeted incentives to existing North Carolina businesses considering a move within the state.

Proposal # 8 – Require local governments to provide the same incentives to existing North Carolina operations within their jurisdiction as they do new competitors entering the state.

Proposal # 9 – Eliminate cash grant programs that return a percentage of tax revenue back to the company.

Proposal # 10 – Eliminate targeted incentives assisting companies with modernization projects that are not linked to expansion or relocation efforts.

Proposal # 11 – Require corporations applying for incentives to disclose competing offers from outside the state.

Proposal # 12 – Increase disclosure on all local incentive deals.

Proposal # 13 – Increase reporting on statewide economic development activities through the implementation of a unified development budget.

Proposal # 14 – Provide timely, comprehensive reporting requirements for economic development lobbyists and legislative activity.

Proposal # 15 – Provide enhanced accountability for regional partnerships through added oversight from the Department of Commerce and the Governor's Office.
So yeah, I like what Orr is saying - a lot. The proposals are well-presented and thorough. But if the first proposal doesn't come to fruition - the idea of having all the states play nice when it comes to economic incentives - it seems unlikely that the big business interests in North Carolina would stand by while the legislature tied its hands and limited its flexibility in future negotiations. Collusion between state parties (both Democratic and Republican) and big business interests in North Carolina is pervasive. Legislators routinely say they can't do this or that because big companies won't go along - especially around energy and healthcare.
The problem we're dealing in North Carolina with is much bigger than corporate incentives. The broad spectrum of "rights" given to companies (otherwise known as corporate personhood is wildly out of control. If Bob Orr is going to be tilting at windmills, I'd rather see him tackle the one that matters most.
It's a good thing Orr doesn't have a chance at winning the Party of Greed's nomination for governor against Fred Smith or Bill Graham. Orr is the only one who could give Beverly Perdue a run for her money.