I had so many story ideas running through my head to introduce today's writers. I've had a sneak preview at four of the articles and they speak for themselves. There is nothing I need to add. I will have a post for tonight. You can use this open thread while you wait for our first post at 10:00am.
Thought you might enjoy these:
Do you think this woman was heckled or jeered? Of course, why do you think there was a crowd of men around her? Do you think they were the welcoming committee?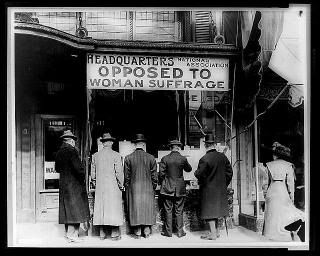 In this petty little place deep in my heart I'm hoping their dinners were cold when they got home to them.