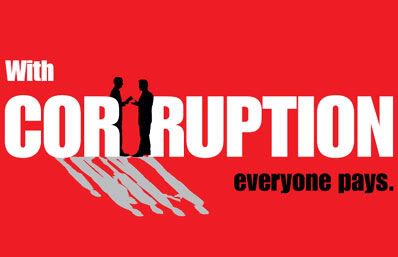 As the putrid waft of Charles Taylor's attack ads on Heath Shuler linger in the mountains of North Carolina's eleventh district, news yesterday came that the television ads put together by the pro-CAFTA U.S. Chamber of Commerce (click here for more info on USCC and their misleading ads) were sponsored by Big Pharma.
Guardian: "The pharmaceutical industry quietly footed the bill for at least part of a recent multimillion-dollar ad campaign praising lawmakers who support the new Medicare prescription drug benefit, according to political officials.

The U.S. Chamber of Commerce claims credit for the ads, although a spokesman refused repeatedly to say whether it had received any funds from the Pharmaceutical Research and Manufacturers of America."
[...]
"The officials who described PhRMA's involvement said they did not know whether the industry had given the Chamber money to cover the entire cost of the ads and other elements of an election-year voter mobilization effort, or merely a portion."
Charles Taylor has attacked Heath Shuler for raising money from Democratic Party groups and labor groups. Now we find that the pro-CAFTA group running the Medicare ad across the district is in cahoots with the pharmaceutical companies who benefit so much from this failed legislation.
Charles Taylor, already known to be in the pockets of General Electric, Casino Gambling interests, and Big Oil (not to mention Jack Abramoff and Tom Delay), is being directly supported by the pharmaceutical industry. Remember that the Medicare reform supported by Charles Taylor made it illegal for the federal government to negotiate drug prices with Big Pharma, and now Big Pharma is repaying it's Congressmen with misleading ads.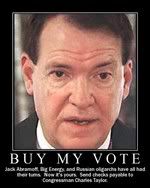 Please call Charles Taylor's office (828-251-1988) to ask that he accept no more money from the pro-CAFTA U.S. Chamber of Commerce, the pharmaceutical industries, or clients of Jack Abramoff. Also feel free to point out that his desperate attacks on Heath Shuler are the words of a frightened hypocrite.
With Global corporate interests helping to fund the Taylor campaign, it's important for we citizens to do our part to support Heath Shuler. If you haven't donated, now's the time. If you have, then now's the time to give some more. International corporations want to keep Charles Taylor in power. Let's show them what people power can do.