as to be purchased at the price of chains and slavery? Forbid it, Almighty God! I know not what course others may take; but as for me, give me liberty or give me death!" This is the end of Patrick Henry's speech credited by some with single-handedly delivering the Virginia troops to the Revolutionary War. Given in Saint John's Church in Richmond, Virginia on March 23, 1775, while urging the Legislator to take military action against the encroaching British military forces, it was never found in print till 1817.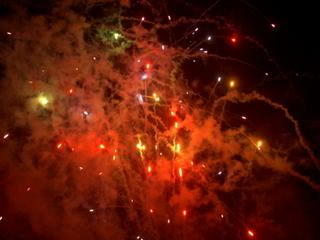 History is always written by the winners, but here are some interesting facts about our American Independence Day:
From the Encyclopedia Smithsonian

Until the Executive Order of June 24, 1912, neither the order of the stars nor the proportions of the flag was prescribed. Consequently, flags dating before this period sometimes show unusual arrangements of the stars and odd proportions, these features being left to the discretion of the flag maker. In general, however, straight rows of stars and proportions similar to those later adopted officially were used.

Act of April 4, 1818 - provided for 13 stripes and one star for each state, to be added to the flag on the 4th of July following the admission of each new state.
The
Liberty Bell
was originally made in England. The Province of Pennsylvania ordered a bell in 1751 for the State House to "call the public together". It was ordered from the
White Chapel Bell Foundry
which had been established in 1570. When it was finally hung in 1753, it cracked on its first test. John Pass and John Snow, two Philadelphia foundry workers offered to recast it, but the resulting bell displeased many. Another was ordered from the White Chapel Foundry again with dissatisfying results. Both bells were kept and the remade bell was hung in the Tower of what is today known as Independence Hall.
When the Second Continental Congress met, the Revolutionary War had already begun with the Battles of Lexington and Concord. On June 14, 1775, Congress voted to create the Continental Army out of the militia units around Boston and quickly appointed Congressman George Washington of Virginia as commanding general of the Continental Army. The Kennedy Gun Factory in Robbins at the northern part of Moore County had been one of the many commissioned to make guns for Washington's Continental Army.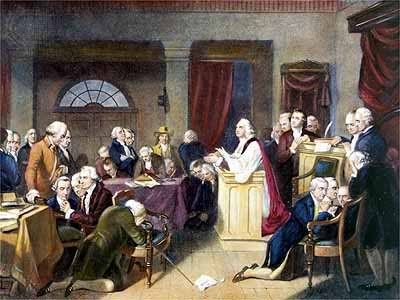 PBS has an in-depth series called "Liberty – The American Revolution. It has the chronicles of the Revolution, a perspective on Liberty and a game to test your knowledge about the American Revolution where "every correct answer gets you closer to liberty!"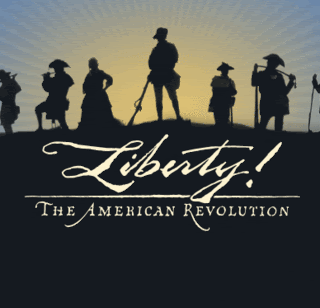 Enjoy your 4th of July celebrations, the parades, the cookouts, the gathering of friends and family. Remember all the brave men and women that fought for your liberty and look upon you now to keep it.