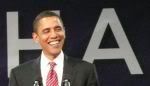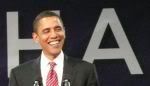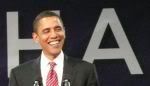 President: Obama wins (tentative)
Senate: No more Liddy! Go Kay.
Council of State
Governor: Perdue (D) holds on against tough competition.
Lt. Governor: Dalton (D) takes it.
Attorney General: Roy Cooper (D) remains most popular statewide official.
Treasurer: We have a new rising star in Janet Cowell (D).
Ag. Commisioner: Troxler (R) is the highest ranking GOP elected official.
Insurance: Former deputy commissioner Goodwin (D) gets promoted to Commissioner.
Secretary of State: Marshall (D) retains her position.
Labor Commissioner: Called for Cherie Berry (R) in a dead heat (wait for recount).
Auditor: Wood (D) ousts incumbent Merritt (R).
Super. of Public Instruction: Atkinson (D) keeps her position.
U.S. Congress
All Incumbents win except Hayes (R) who is ousted by Kissell (D).
General Assembly
Senate: Mainly incumbents. Incumbents Church (D) ousted in District 86 and Harrell (D) in District 90. I have not seen a tally of the totals (and it is too late for me to run).
House: Mainly incumbents. Josh Stein (D) wins high profile race in Raleigh (District 16).
Judges
Supreme Court: Democratic favored Reynolds loses in nailbiter to Edmunds.
Court of Appeals. Ruth loses to Ervin (both favored by Democratic Party). Incumbents Martin, Wynn, and Stephens win. Challengers Beasley (D) and Hunter (R) win.