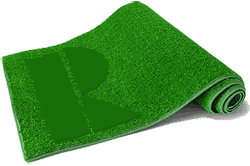 This morning I spoke with attorney representing the North Carolina Association of Realtors (NCAR). He declined to submit concerns in writing but they relate to three posts, on another blog, made in the last few days, which he requested that I remove and recognize with an apology.
In my posts I try to strive to present an abundance of fact, spiced with opinion, believing that sunlight is the best disinfectant and that humor is the best medicine.
I have been dismayed in recent days at attacks on Stan Norwalk, a candidate for Wake County Commissioner, a thoughtful, knowledgeable, "Grumpy Old Man", simultaneously cantankerous and congenial and, a persistent advocate for the public good. Those are my opinions. The attacks have been funded by the North Carolina Association of Realtors. That is a fact.
My respect for Stan and my disdain for the political activities of NCAR may have led to a contraction of fact and opinion such that a reader might consider them indistinguishable. I have revised two posts to avoid that confusion. I have removed one post which I will repost later with a clarification.
Nothing in the posts was intended to suggest illegal or unlawful activity or violations of criminal law where none exist.
I willingly correct mis-statements of fact and mitigate any misunderstanding of opinion. I have done so on ocassion, when requested and often when not. Any reader is free to communicate by commenting or by email to gregflynn@bluenc.com. For my part I will strive to do a better job of separating the illicit from the merely reprehensible.