I was on CNN.com, looking at an article about potential ticket-mates for Barack Obama, and guess who I saw.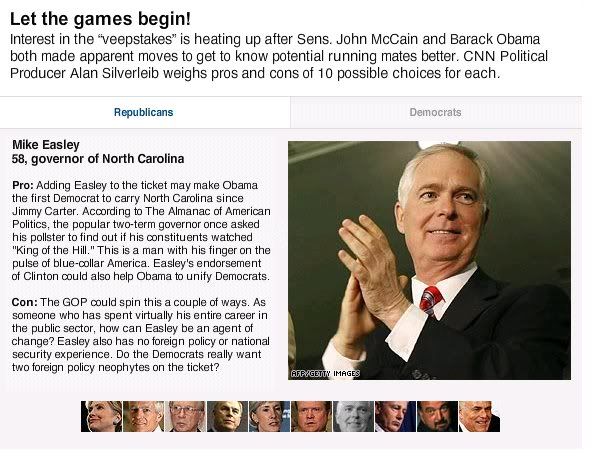 The article lists Easley's positives as
-He may help carry North Carolina.
-He has a good feel for blue collar America.
His negatives involve the potential for him being seen as a political insider, coupled with his inexperience in foreign policy matters.
It's probably a long shot to think that Easley will end up on the ticket, but we can be proud that, along with Edwards, two North Carolina Democrats are in the running for the vice-presidential nomination.
Cross-posted at WebPolitick