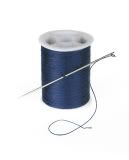 Chris Fitzsimon at NC Policy watch has a concise preview of the upcoming legislative session and the fuzzy fuzzy budget picture.
It adds up to a challenging session for lawmakers, who will be meeting with one eye focused on their own re-election campaigns and in the shadow of a gubernatorial race that is almost certain to include misleading and simplistic rhetoric about budgets and taxes.
Almost certain? Myers Park Pat has already jump-started the simplistic rhetoric with his victory speech Tuesday night. Might have to give the guy a new nickname.