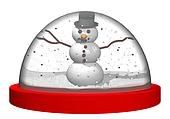 Under the Dome today in the N&O offers a blurb on Larry's Chapel Hill fundraiser in this wrap up of recent Congressional activity. Included is a positive mention of the Cook Report re: Heath Shuler, too.
Steve Acuff, a 4th District GOP candidate, says Congress should investigate The New York Times for its stories about the monitoring of terrorist financial information. Acuff said, "They are hurting our efforts to catch terrorists."... Larry Kissell, a Democrat challenging Republican Rep. Robin Hayes, raised $25,000 last week at an event in the Chapel Hill home of Jim Protzman and Jane Brown. Kissell also won the endorsement of Netroots, the network of Democratic bloggers. ... The Cook Report, the Washington-based political newsletter, has moved the 11th District race from "leans Republican" category to "tossup." Democrat Heath Shuler is challenging Republican Rep. Charles Taylor. ... Rep. Patrick McHenry of the 10th District raised $56,000 at a fundraiser attended by former House Speaker Newt Gingrich. The event was held in the home of Leroy and Lynn Lail in Conover.
Steve Acuff in the 4th district? Another Bushbot lapdog in training who's already taking his talking points from Karl Rove. I heard he's going to arm-wrestle Man Coulter for his next publicity stunt. No wonder David Price isn't worried. On the Kissell front, It's great to see that we raised almost half of what McHenry did . . . and we didn't even have to endure Doughboy Gingrich and his Gigantical Ego.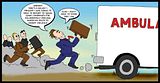 The other piece of news under the Dome is the report on Bill Graham cranking up his 08 gubernatorial campaign. The fat-cat lawyer from Salisbury is starting a statewide TV campaign today focusing on illegal immigration.
The Graham ad says the Division of Motor Vehicles makes it too easy for illegal immigrants to obtain a driver's license. "No wonder the Greensboro News and Record says we're a mecca for illegal immigrants," Graham says in the commercial. "Four hundred thousand illegal aliens cost us $250 million a year for bilingual education, free health care and more.

"Together we stopped the gas tax," Graham says in the ad, referring to a new cap on the state gas tax at 29.9 cents a gallon. "Now we need to pass a law that prevents illegal immigrants from getting a driver's license and requires a photo ID to vote. Because a nation of immigrants must also be a nation of laws."
For all the money and influence Bill Graham has amassed being an also-ran ambulance chaser, he is woefully uninformed about the immigration issue. No one besides a right wing nutcase thinks the DMV is a part of the problem of illegal immigration in North Carolina. No one. The fact is, we're a mecca for illegal immigrants because of our growing economy and the businesses in our state that depend on slave labor.
If this is the kind of crap we can expect from Graham over the next two years, it's going to be a long, ugly fight. He's already proven he's just another government-hating ideologue who'll make up issues to divide our state and undermine our common ground. That's why he's pushing photo IDs for voting - a smoke-screen Republican solution for a problem that doesn't exist.
Little Billy is the current darling among the frightwing in North Carolina because he spent a million of his own dollars lobbying against the gas tax. When he's not getting rich being a lawyer, he's busy getting his ass kissed by Puppets at the Conservative Voice.
Graham: I've been around politics for a long time. I have worked on Senator Helms' staff and supported good candidates like George W. Bush, Elizabeth Dole, Richard Burr, as well as many of our Republican Members of Congress. I have for years supported state and local candidates. I will certainly continue to support good candidates and I will see what may happen in the future.

Many in Raleigh say you will/should be our next governor; how do you respond?

Graham: Running for Governor is a possibility I am considering. It is too early to make that determination. I will make a decision on that sometime early next year. For now we want to advance innovative ideas for the good of our party and the people of our state.
Innovative ideas for the good of our party? That pretty much says it all, doesn't it. Republicans ALWAYS put their party first. So welcome to BlueNC, Mr. William Graham. We are so going to kick your ass.