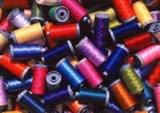 Here's a nice bit of news I just received by email:
CHAPEL HILL _ Representative Tricia Ann Cotham will receive the Outstanding Young Alumna Award on Saturday from the School of Education at the University of North Carolina at Chapel Hill.

Rep. Cotham will formally accept the honor during a ceremony at the George Watts Hill Alumni Center on the UNC-Chapel Hill campus. The award recognizes a recent graduate who "has shown outstanding leadership and/or exceptional commitment to the education of children the recipient of this award will personify the mission of the School of Education by emphasizing the interconnectedness of homes, schools and communities through both professional and volunteer work."

::
Rep. Cotham represents District 100 and is a member of the Education, Finance, Judiciary III, Commerce, Education K-12, and Juvenile Justice Committees. She was recently appointed by the Speaker of the House to The Joint Education Oversight Committee and is the only currently licensed school administrator in the NC General Assembly. She was Teacher of the Year for Charlotte-Mecklenburg Schools in 2001 and Mint Hill Teacher of the Year in 2003.
Ms. Cotham and I have traded emails about live-blogging at BlueNC, which she is more than willing to do. I've been negligent in not following through - but I will and I'll keep you posted.