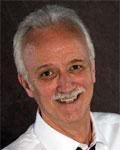 As I mentioned on Friday, it seems like a good idea to make sure BlueNC is a fair and balanced forum for all comers. That's why I've invited John Autry to join us tonight. He'll be here with us starting around 6 pm for about an hour.
John is a native North Carolinian, born and raised here. He served in the Navy between 1972 and 1976. John has a good, solid website that does a far better job than I can in explaining who he is and what he stands for. Please check it out. His positions on various issues can be found here..
Knowing that many of you have strong feelings about the NC-8 contest, I hope you'll keep your questions respectful and focused on the thing that matters most: defeating Flipper Hayes.
Questions from the previous thread:
Why did you decide to run in the 8th.

Did you support Larry Kissell's run against Hayes in the last election, if so, how?

Please explain his positions on immigration rights, women's rights and gay rights.

Where do you stand on the FISA bill that proposes immunity for telecom companies?

Can you explain your position on this administration's intrusion on our civil liberties?

How do you differ from the current administration in terms of veterans affairs and issues?
Lots of good and tough questions . . . and they may not all get answered in an hour. As have other guests, I hope John will circle back over the next couple of days to pick up any strays.