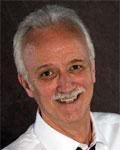 On the heels of all the primary drama around the US Senate race, I thought it would be productive to put some energy into making sure BlueNC is a fair and balanced forum for all comers. I've extended an invitation to Kay Hagan to join us here, and I've also invited John Autry to do the same. John, who is running for Congress in the 8th District, has graciously accepted my offer. He'll be here with us on Sunday (28th) at 6 pm for about an hour. I hope you'll be able to join us.
John Autry is a native North Carolinian, born and raised here. He served in the Navy between 1972 and 1976 (same as me!). John has a good, solid website that does a far better job than I can in explaining who he is and what he stands for. Please check it out. His positions on various issues can be found here..
If you can't be online Sunday night, please feel free to drop your questions and comments here ahead of time.
See you then!