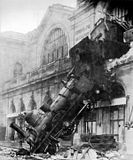 The hand-writing is on the wall. The United States Navy will not get its wishes at Site C. The list of powerful elected officials opposing the site has reached a critical mass. Even poor old Walter Jones has finally seen the light and jumped off the OLF train.
WASHINGTON, N.C. Another congressman who represents voters near a proposed Navy landing field in eastern North Carolina says the site isn't the best one for the project. Rep. Walter Jones, R-N.C., represents Beaufort County and said in a letter to Navy Secretary Donald Winter that the Navy should pick another site in North Carolina for the outlying landing field, or OLF. Jones is a member of the House Armed Services Committee.
Fortunately, Walter Jones, Elizabeth Dole and the Republican party are no longer in control of Congress. If they were, they would have rammed this OLF down the throats of North Carolina farmers without a second thought. Jones had enough sense to see his OLF train speeding over the cliff and jumped to safety. Liddy Dole is either too arrogant or too ignorant to do the right thing. She will crash and burn.
I hope the farmers and families in eastern North Carolina will remember all of this in 18 months when it comes time to vote for members of Congress. I hope they will remember that it was the Democrats who stood for the people of our state and stopped this OLF dead in its tracks.