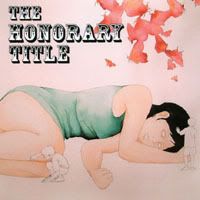 It first came into my consciousness when I heard Cindy Sheehan being interviewed on C-SPAN about her disgust with "George." It hit me right between the eyes: what's with all this deference to rank and status in a country that's supposed to be the model of democracy. Especially when the object of the deference was a chicken-shit deserter in the Vietnam War.
Then recently, when I listened in to some of the audio clips Kirk has been posting from meetings in Raleigh, the whole deal got even goofier. All I heard was Madame Secretary this and Attorney General that and Representative hooey and Senator phooey. It made me sick, a creepy game of niceties, masking over a culture of privilege and class.
From here on out, I'm swearing off deference as a matter of practice. If I particularly admire someone and wish to honor him or her, I'll not hesitate to use the some flowery term. "Congressman Kissell" comes to mind.
But most of the time, I'm going to be on a first-name basis at best. Mike. Bev. Richard. John. Hillary. Barack. Wes. David. Brad. Verla. Ellie.
When I'm talking about Greeders, of course, all bets are off. "George" is too kind an expression for the moron in the White House. No, on the right side of aisle, scorn and hostility are definitely called for. The Asphalt King. The Ambulance Chaser. Dull and Brrr. Patty McTool. Flipper. Puppetmaster Pope. Stagemanager Hood. If the name fits, bear it.
(The only Greeder I'm missing is Bob Orr. He's a Pope Puppet through and through, but I haven't been able to pin down a suitable moniker. Any suggestions?)