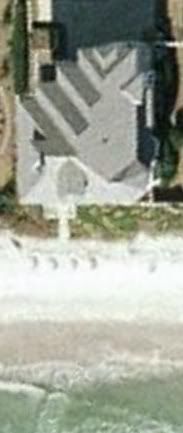 When Al Gore spends time at the North Carolina coast he stays at Figure Eight Island in a 7,000 square foot house voted most likely to fall into the ocean.  A thin stretch of beach separates the house from the rising sea along with a temporary line of sand bags 25 feet away, due for removal May 2008 in compliance with coastal regulations.  Sand bags on the beach are double edged swords, protecting the land side while accelerating erosion on the ocean side.  Owner Parker Overton filed a spirited variance request with the Coastal Resources Commission in February for a March hearing. 
Part of the variance request referred to the passing of SB 599 (what I refer to as the Terminal Groin Injury Act) in 2007 due to be heard in the House 2008 which would allow a terminal groin pilot project, presumed to be destined for a location close to the house.  Among political contributors on Figure Eight Island Parker Overton and his wife are the most generous.  As recently as December 2007 they each contributed $4,000 to the campaign of Marc Basnight. 
As it happens the variance wasn't heard at the March CRC meeting. According to officials "stipulated facts could not be agreed upon prior to the meeting."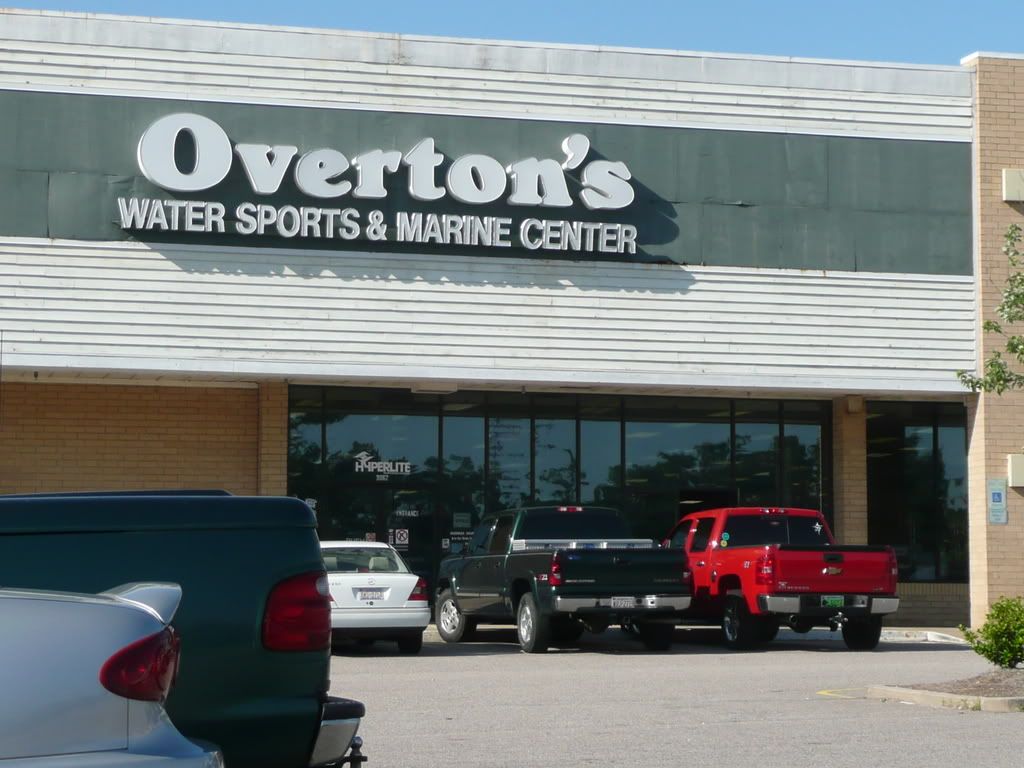 Overton is the founder of Overton Sport based in Greenville NC, billed as the the world's largest distributor of water sports products and boating accessories, with catalogs, online sales, brick & mortar stores. Overton is no stranger to the marine environment. In a hearing November 2007 of the NC Coastal Resources Commission he stated :
"that he grew up boating on the Pamlico River. He said that he has owned property on the Pamlico River, in Washington on the water and owns land on Figure Eight Island."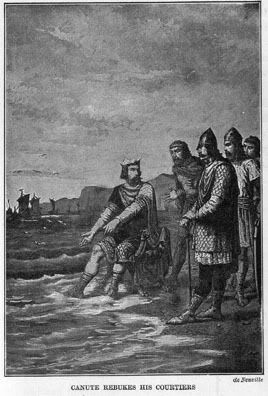 Contributory negligence, however unfair, is an element of NC law.  I know a man, essentially blinded by laser eye surgery, whose case was denied because the court ruled that, as a retired actuary, he should have understood the concept of risk.  In the variance request Overton stated:
"When we purchased this property in 1995, we were given a CAMA permit allowing us to build a residence and would not have done so if we had been told that we would not be able to take steps to protect our property and residence from destruction"
When your life is built on marine sports and your most famous house guest is the world's leading exponent on the hazards of rising sea levels and climate change an understanding of the risks of coastal development is implied.
In the early 11th century King Canute the Great was a smart and powerful leader of an empire that included England, Denmark, Norway and some of Sweden. One of his strenghts was knowing his limitations. When flattering followers deluded themselves that his powers extended to an ability to turn back the tides he had his throne placed at the ocean's edge where he sat commanding the water to recede to no avail, proving that there are greater powers in this world than men and their leaders.
What would Al do?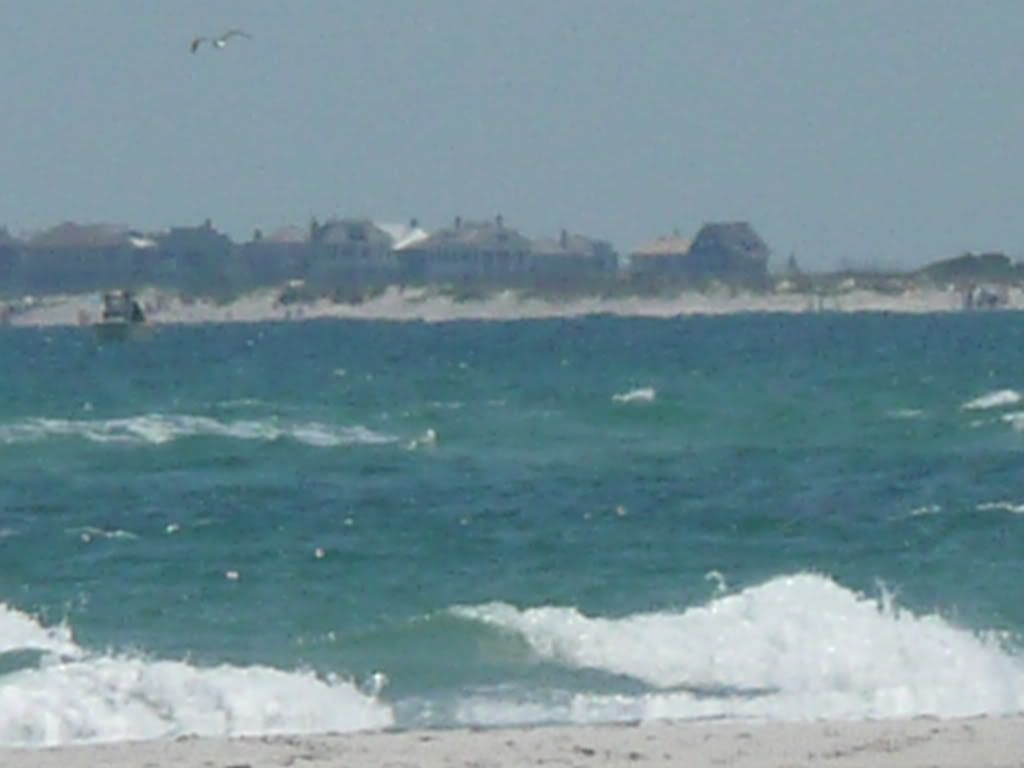 Figure Eight Island as seen from Topsail Island some 4 miles away.