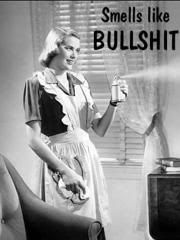 The Raleigh News and Observer

If you had any doubts about whether the N&O is a sorry echo chamber for Art 'the Puppetmaster' Pope, you can erase them once and for all. In an incredible display of institutional bias (and ignorance), the N&O story and headline today on the State Board of Elections get it all wrong.

I watched all but a few minutes of the hearing yesterday and for five full hours, Morgan's lawyers tore Pope's Puppets new assholes right and left. Then, in the final 90 minutes of the questionning, Morgan took the stand. He couldn't remember all the evidence his legal team had amassed on Pope's illegal electioneering, and he said so simply and clearly.

But Pope's lawyers, thinking they smelled blood, went after Morgan's memory again and again, to the point of pissing off the SBOE chair. And why was the SBOE chair pissed? Because Morgan's memory - and even his credibility - had NOTHING WHATSOEVER to do with the case at hand.

I'm guess poor old Rob is having memory problems himself since his lead neglects the heart of the matter in favor of a smattering of irrlevant court room drama. Pathetic. Simply pathetic.


UPDATE: And guess what the wonderful 'competitive' paper in Charlotte has on the story? THE EXACT SAME USELESS PIECE-OF-CRAP STORY that ran in Raleigh.
NOTE TO TED VADEN: Remember that sappy column you wrote about how the McClatchy papers are hustling to bring independence and competition to North Carolina news? Yeah, right.
Blog on, friends. It's all up to us.