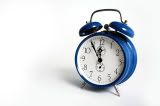 Friday funnies at the Puppetshow, courtesy of Sir Jack the Hawke.
The liberals understand the significance of electing a liberal president and moving the Senate to a filibuster-proof liberal majority. They were motivated, well-financed, and united. Until conservatives can say the same, our country will continue sliding toward socialism.
Earth to Jack: The conservatives have been saying the same for eight long, destructive years. This election was a clear and convincing rejection of the Republican approach to governing. You lost on the merits of issues and on your lack of vision beyond "cut taxes" and "deport brown people."