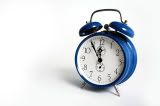 I've taken a few days to digest all the post-primary chatter, and found myself distressed by the discussion as it relates to Kay Hagan and Bev Perdue. At the center of the distress is the presumption that candidates "owe" voters answers to whatever questions are asked. From where I sit, candidates don't owe voters anything. Just as we can choose or not choose to ask questions, so can they choose or not choose to answer them. I may be upset if candidates decline to answer my questions, but that's my problem, not theirs. I can either vote for them or not vote for them, but that's pretty much the extent of my power.
Which brings me to the real question: What do I do when they're silent ... or worse yet, when I don't like their answers?
In the case of Hagan vs. Dole, I vote for Kay, no matter what. The Democrats need a filibuster-proof majority in the US Senate and Hagan is a Democrat. It's very simple. In the case of Perdue-McCrory, I vote for Bev, no matter what. We need a Democrat in the governor's mansion, not a hot-head who would veto the few progressive bills that might make their way through the General Assembly.
The alternatives are unthinkable. Vote for Dole? Vote for McCrory? Are you crazy? Sit the election out? No thank you.
********************
I don't think there's much to be gained by harassing a candidate now that the primary is over. And while I have no objection to anyone asking whatever questions they want, the presumption of entitlement to answers seems misguided to me. Before the primary, harassment was perfectly appropriate. I worked to push candidates toward more progressive positions, though I don't see a lot of impact from those efforts. Perdue's willingness to walk away from negative campaigning may be a small example, who knows. But the truth is, candidates are who they are, and most aren't going to be pressed into having opinions by anyone stomping on their heads.
It seems to me that the more effective approach is to build political capital with a candidate so that he or she at least feels obliged to listen and consider alternative ideas. That doesn't mean they'll agree with me, but maybe I can get them to start leaning in a new direction, maybe I can begin to educate them, maybe I can help them get what they want (to be elected) so that in the broadest sense, they feel like they owe me something: the courtesy of listening.
*********************
Once Hagan and Perdue get elected, the dynamic will change once again. Then they will work for us and we can demand, push, stomp, yell, coax, cajole, sweet-talk, scream, whatever is necessary to make sure ALL the people of North Carolina are authentically represented.
*********************
People want to do the right thing, though they may not always know what that is. They want be valued and appreciated, whether they are candidates, elected officials, or regular citizens scrambling to make do. If you buy this logic, then the highest and best use of your voice is to enroll a candidate in your vision. Bring them along toward the light, powered by optimism that change is possible, that people do grow and evolve, and that with new authority comes a more mature sense of responsibility.
I am counting on being able to influence Kay Hagan and Bev Perdue and Walter Dalton and all the other elected Democrats. I am counting on being able to influence them to have more enlightened views on liberty and justice and on a whole range of policy issues.
I have no choice.
*********************
Just to be clear, these views of mine are not grounded in some Polly Anna delusions about politics. I am among the most jaded people I know. Nor are these view based on a lock-step commitment to the Democratic Party. I am not even a Democrat. I am a progressive independent with commitments that go way beyond what any party is up to these days.
I'm going to do what I can to help get Democratic candidates elected in November. And I'm going to make sure they know it, too.