O-No! (finally) weighs in on the latest scheme by Duke Energy to pillage and plunder its customers.
Duke and Progress are publicly traded companies. Stockholders traditionally and properly bear the cost of development risks. North Carolina customers, on the other hand, should simply pay for the power that arrives at their meters, which is also traditional and proper.
The real story behind the Ascendant Theocracy emerges in this review of a scary book on King George's faith-based administration.
The exorbitant salaries at UNC are starting to look like a ticking time bomb.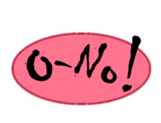 Does anyone besides me actually visit the Schlocker Room? It's always good for a laugh. (Speaking of which, Puppet Ricky Martinez displays his legendary journalism skills with a cheap story about sex offenders at O-No!)
And finally, some encouraging news about rural voters.
Happy weekend all!