There are a lot of ways to talk about the North Carolina General Assembly, and a lot of issues to talk about. So I've decided to document some resources from the Young Democrats of North Carolina you can share to help tell the tale of a weak Governor and a legislature that's gone off the rails. I encourage you to share these far and wide!
First, this very week our Governor broke a big promise:

Click for higher quality
Facebook Link (you'll have to be logged in for these to work)
Twitter Link
Second, this one's an oldie-but-goodie:

Click for Higher Quality
Third, the Tillis Tax Hike is still under consideration, and it will be interesting to see which middle class tax hike gets out of the conference committee. It won't be the "revenue-neutral" tax plan that Gov. McCrory campaigned on. We started a website detailing Tillis's tax hike and even more of his follies, growncwrong.com, and an accompanying video:
Link to the Website: growncwrong.com
Link to HD Quality Video: "Take a Hike" on Vimeo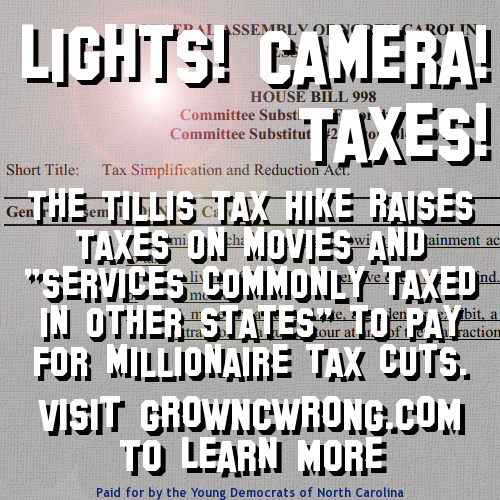 Fourth, Unemployment woes are self-inflicted, and it's McCrory's fault for signing the bill into law.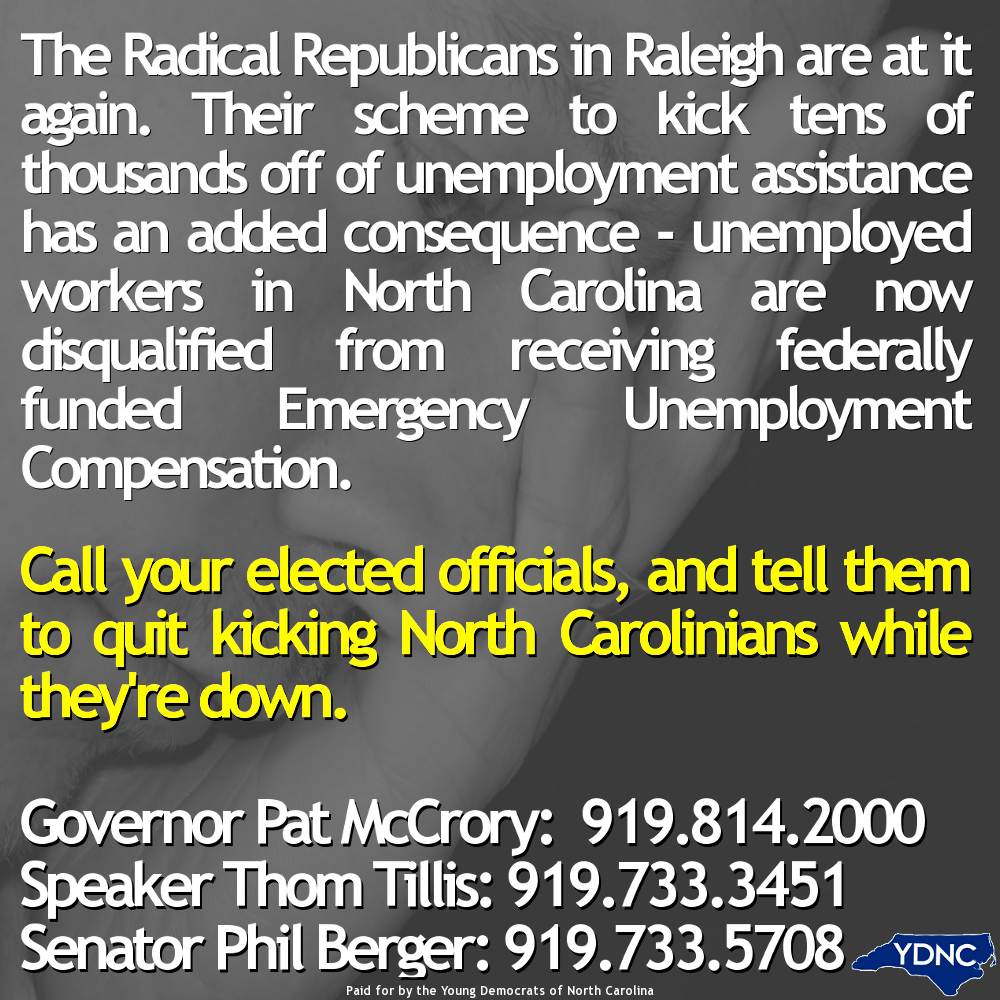 Fifth, we're in favor of overturning Amendment One.
Finally, since I'm sure all of that can seem depressing, here's something to remember the next time the General Assembly does something crazy: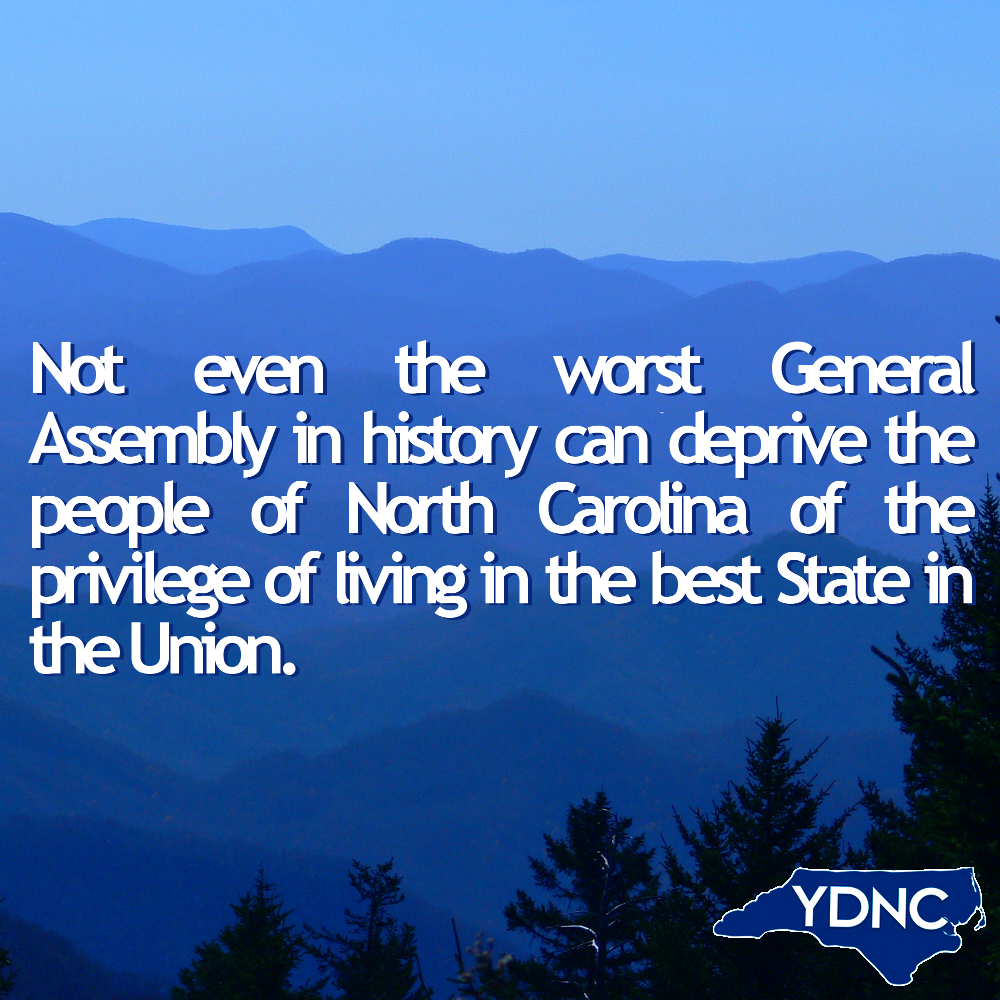 Thanks for reading, please share, and if you'd like to support the Young Democrats join us at Gantt Watt in a week!