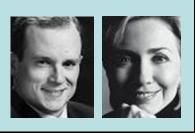 A new-and-improved 'report' by the John Locke Foundation Puppetshow calls for tax relief in North Carolina. With a smarmy name that might have come out of the bowels of the Bush White House, the JLF Freedom Budget 2006 is mostly the same recycled talking points we've come to expect from ideologues who hate government more than they care about the common good.
RALEIGH — North Carolina legislators should close the books on two "temporary" taxes now that the taxes have helped generate a $2.4 billion state budget surplus. That's a key finding in a new John Locke Foundation Spotlight report. The report also recommends that lawmakers limit spending increases and eliminate local Medicaid bills for the state's 100 counties.
The only thing worth actual consideration here is the recommendation to move Medicaid out of county budgets. Though they don't give details, I'm assuming they mean to centralize administration at the state level.
Coletti said that proposal would also call on the state to assume $459 million that counties are expected to pay for Medicaid in the next budget year. "The Medicaid spending, although new spending by the state, will remove the fastest-growing item from county budgets and ease the pressure for new local taxes."
If you haven't kept up with all the trials and tribulations of Medicaid spending, you simply need to know that it's a gigantic mess. The state is trying and failing to cut its back office costs through privatization, and there's a strong likelihood that service levels will plummet as cost-cutting fever kicks in. It's ironic to me that the Puppets actually want to expand state control instead of letting counties carry the burden. Next thing you know they'll be calling for the federal government to take over in a system of national healthcare. Maybe John Hood and Hillary Clinton have more in common than anyone ever thought.