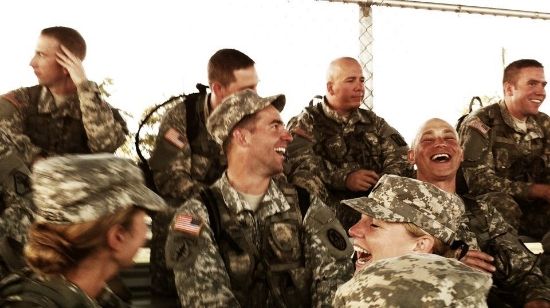 A couple of months ago a group of Democrats in Mecklenburg County met to select Senator Dan Clodfelter's replacement, after he resigned his seat to serve as mayor of Charlotte. Of the four candidates running, only two had enough support from the delegates to be considered serious challengers. Jeff Jackson was one of the two and while it was not a contentious election, something happened that prompted Jackson to step up and show his true character.
Another candidate, Darryl Bonaparte, had apparently failed to line up anyone to nominate him or to speak on his behalf. Ultimately, Darryl nominated himself, but when it came time for someone to second the nomination there was awkward silence. This is when Jeff Jackson stepped forward and did what may seem unthinkable to most of us in politics - he seconded Darryl's nomination and gave a sincere speech in support of his opponent.
After a couple of rounds of voting, Jeff was declared the winner knowing that it would mean losing his job as a Gaston County assistant district attorney. He had about 12 days to get up to speed on the budget and other pending legislation before the beginning of the NCGA's short session.
It only took him a month to take on Senator Bob Rucho, one of the more extreme members of the legislature and the man responsible for fast-tracking the fracking bill. Rucho may be best known for his delusional tweet comparing Obamacare to Nazis.
Jackson has a great sense of humor and it is on full display as he shares images and updates on his Facebook page. He is obviously smart, organized, compassionate, and not afraid to stand up for the people of his district. He does not appear to be wowed by those with titles or a longer list of credentials - respectful, but not willing to sit and wait when there is a need for immediate action.
He jumped to the head of the line when he ran for Dan Clodfelter's seat and he has proven in a very short time that he not only deserves to serve us in the NC Senate, but we need him there.
Jeff is running unopposed in November, but he is new to elected office and had no time to raise money prior to being selected to serve in the NC Senate. He will need to build a war chest to fend off opposition in 2016 and will be competing against presidential, senatorial, gubernatorial and statewide races to raise money in two years. Please consider helping Jeff now after you have taken care of our legislators and candidates in competitive races.
Jeff Jackson on Current Legislation
Puppy Mill
"What's going on with the puppy mill bill?" Here's the latest.

The House budget included an amendment that requires a basic standard of care for dogs cared for by large scale breeders: water, food, veterinary care. The Senate budget had no such amendment. Now both sides are meeting to produce a final budget.

As a former prosecutor, I brought cases against individual animal abusers. We need tools to address this problem on a larger scale. I strongly support keeping the amendment in the final budget.
Medicaid
My *first official act* was to co-sponsor legislation to expand Medicaid. Not only would it provide basic health care to hundreds of thousands, but it would have created 25,000 jobs.
Theft of Charlotte Airport
Yesterday, we caught a sneak attack by the Republicans to undermine the courts and seize the Charlotte airport. Today, Sen. Rucho rammed it through. I spoke against it on the senate floor, invoking my predecessor. Even got a reasonable Republican to vote with me.
Fracking
GOP Legislation by Ambush
Whoa - 10 minutes ago the only thing we were voting on today was a resolution to honor Zeb Alley. All of the sudden the Republicans have put the following bills up for an immediate vote:

1. A bill to limit and possibly end Common Core
2. A bill to limit and possibly end film tax incentives
3. A bill to fund a new crime lab
4. An economic development bill

Regardless of what you think about these issues, we should all agree that legislation-by-ambush is not the way to go. How can we have a real debate when folks use sneak attacks? #ncga
Equality
LGBT rights are the civil rights issue of our time, and victory is at hand.
Move of SBI to Governor's Control
...The bottom-line is that investigations into corrupt politicians need to be as far removed from the political process as possible. The threat of overt or covert political influence is simply too high.

And is it a coincidence that our Attorney General, who currently oversees the S.B.I., is a Democrat?
Veterans
Teacher Pay
It was a pleasure to cast my first vote as a state senator in honor of NASCAR, but I would have preferred casting it in favor of raising teacher pay. There's nothing wrong with a little fluff now and then, but let's not lose sight of why we're here.

#TeacherPay
Jeff's First 30 Days
Jeff has a great sense of humor...