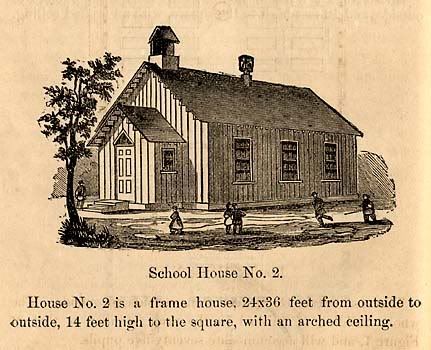 There's been a marked uptick in NC Realtor and Homebuilder attempts to derail the local transfer tax option as they make a final attempt to secure the low ground. Attacking Chris Fitzsimon in radio ads yesterday, a new round of melodramatic TV ads and a full page ad in today's paper attacking everybody who is not feeding at the bottom with them.
Numbers Game
Finally got hold of actual lobbying reports filed last Monday. In June the North Carolina Association of Realtors reported spending $109,554.04 bringing their running total for 2007 to $669,938.40. To date I haven't included compensation to lobbyists but since realtors decided to do that for the Partnership for North Carolina's Future I'll give you the numbers. They report spending $63,050 on their 6 lobbyists while NC Homebuilders report $19,498 on their 5 lobbyists. The Homebuilders also reported giving the Realtors $70,000 for their campaign plus $15,470 on other expenses. Not reported to the Secretary of State are amounts spent by the Homebuilders Association of Raleigh/ Wake County which, according to the N&O has spent at least $75,000 running TV ads in Raleigh directing people to the Realtors' campaign website. PAC reports are due Friday at the State Board of Elections.
Tangled Web
If you're wondering why State Legislators are not responding to your emails you might want to thank Rep. Dan Blue, Sen. Richard Stevens and Ken Eudy of Capstrat. They are members of the Board of Advisors of NewMedia which is running the online component of the Stop The NC Home Tax campaign. Their software system is responsible for sending 40,000 emails from 40,000 realtors to members of the House and Senate. Ostensibly a contact management & web management company playing both sides of the aisle the start-up company appears to lean to the right (founder Zach Clayton wanted UNC to include Sam Walton's biography on the reading list alongside Barbara Ehrenreich's "Nickled and Dimed"). Capstrat of course is a consultant to the Realtors' opponents in this fight, the Partnership for North Carolina's future. Talk about creating a market. The NC Realtors are apparently the first to capitalize on the potential of this young company. It's only a matter of time until all the tubes are clogged with astroturf provided by YOUR Political Consultant®* (*offer valid only while payments continue, actual snark but expect Nathan Tabor to actually register this.)
Get ready to hear these terms more often if realtors' and homebuilders' efforts to defeat a transfer tax option are successful. The most immediate impact of success in their statewide campaign to sideline your vote on a local transfer tax option will be pressure to increase county property tax and sales tax. Whatever number of North Carolinians oppose a transfer tax, a large majority is bound to oppose increases in property or sales tax. This will leave homebuilders in the cross hairs for funding of schools and infrastructure associated with growth without the fig leaf they had while being seduced by the NC Realtors.
Desperate Housebuilders
Chris Fitzsimon of NC Policy Watch responds to a new Homebuilders ad attacking him. It seems the realtors and homebuilders don't know the difference between a state and a county. Of course they don't know the difference between 0.4 percent and 6.0 percent.
New levels of distortion
The realtors and homebuilders continue their attacks in the now desperate effort to deny people the right to vote on how to build schools in their own communities.
The latest attack comes as a radio commercial against this columnist by name, trying to use my past opposition to a statewide referendum on the lottery to somehow prove that my support for letting local communities vote on a transfer tax is inconsistent.
Tim Minton of the Homebuilders is the voice of the ad and says he wants to set the record straight. If only that were true.