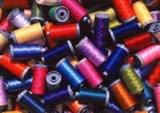 Many thanks to The Southern Dem for compiling the list of volunteers to manage our open threads. Here's what we have:
Monday - Kirk
Tuesday - Screwy and the mountain folks
Wednesday - Robert
Thursday - Sand hills & coast (Stan, Mo, Thomas, Lcloud)
Friday - Anglico's Weekend Woundup.
Saturday and Sunday - Whoever is out and about when the lights come on.
Folks seem to want open threads posted pretty regularly, so if there have been six entries front-paged since the last open thread, it's probably time for a new one. Administrators and front-pagers will bump open threads to the front as soon as we see them.
Have fun!