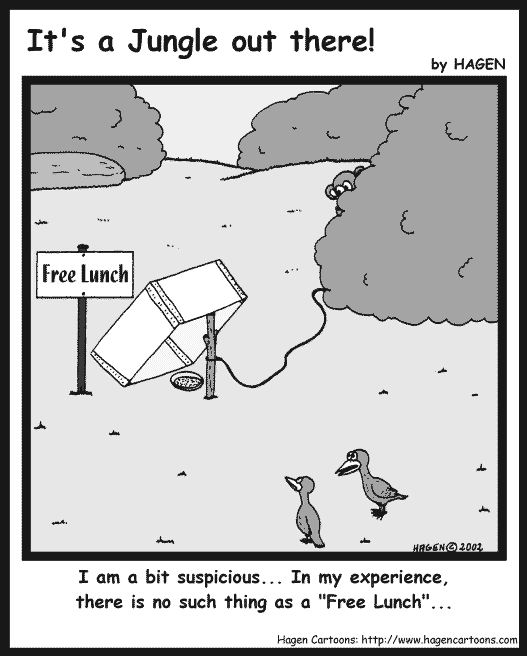 What's your pleasure?


The Civitas Institute has this free lunch.
Economy.com has this free lunch.
Geeko nerds has this free lunch.
And Illinois poets have this free lunch.


Bon appetit.


From NC Rumors:
You are invited to join Republican Senate Leader Phil Berger (R-District 26) at the Civitas Institute monthly DecisionMaker Poll Presentation on Wednesday June 21st at the Clarion Hotel. Senator Berger will be a special guest analyst. Poll topics will include the budget, North Carolina's growing illegal immigration problem, national defense and the poll numbers of perspective gubernatorial candidates. The Civitas Institute will provide a complimentary lunch to attendees at 12 noon. The poll presentation and discussion will begin at 12:30. Please RSVP to Mary Catherine Rouse by calling (919) 834-2099 or e-mail marycatheriner@jwpcivitasinstitute.org
Somebody call Mary and tell her to buy 50 loaves of bread. She'll need it to go along with all the baloney we'll hear from the Civitas "Poll."