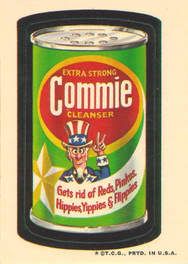 Commie-pinko Chris Fitzsimon at NC Policy Watch has a problem with the recent finding that ONE OUT OF EVERY FIVE North Carolina children lives in poverty? There he goes go again ... worrying about a bunch of poor, hungry kids who were dumb enough to be born to no-good welfare moms and crackheads.

Why don't you just get with the program, boy? Over at the Puppetshow, Stagemanager Hood thinks poor kids really like being poor and playing in the streets in a Barbara Bush sort of way. But noooooo, you have to go and bring up a bunch of mean ol' facts:
Never mind that almost one in five children in North Carolina lives in poverty. Politicians love the children, including poor ones, especially when they get to school and have to take standardized tests, but helping their poor families at home is a different matter.

Helping their mothers isn't very popular either, even though it was one of the promises of the 1996 welfare reform initiative, that single mothers would get help with child care so they could enter the workforce in a low-paying job or go back to school to learn a skill to be able to find work.

As we mark the ten year anniversary of welfare reform, it is time to admit that the promise has been broken, as more than 30,000 children in North Carolina languish on the waiting list for a child care subsidy. Their mothers cannot go back to school or take a low-wage job. They are stuck in poverty because they cannot afford care for their child.
Next thing you know, Chris Fitzsimon will be arguing that 'progress' is actually good ... in fact, here he goes again:
There is another point of view. Lawmakers could have made more progress. They could have helped thousands of more children and their mothers by refusing to cut taxes on the richest people in the state and instead used that money to take children off the waiting list.

Get serious Chris! We live in a state where the richest people get to do whatever the hell they want. If god didn't want poor kids on waiting lists for day care, he wouldn't have made waiting lists in the first place. Duh. Day care is for losers. Get a grip.