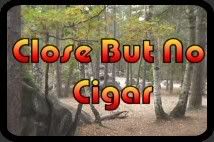 I stopped subscribing to the News and Observer because of their lame editorial pages, but I still read the paper online every day. They have a good and well-connected political reporting staff and that's where I get much of my visibility into the circus of North Carolina politics.
Throughout the past election cycle, I was surprised how little attention Congressional races outside the Triangle got. There was precious little reporting on NC-8 and NC-11, and Roger Sharpe was all but invisible in his quest to unseat the feral Foxx. So much for being the statewide newspaper of record.
Today Rob Christensen finally digs in on the story behind the story of the lack of national party support for the Kissell Effect. The report is noteworthy for two reasons. First, it should have been written a month ago. Anybody who was even remotely paying attention understood the intense drama going on between Larry's campaign and the big boys in DC. And second, it ends with what may very well be the most asinine thing Rob Christensen has ever written.
Dismissal of Kissell Backfires

Rahm Emanuel is one of the cool kids. Larry Kissell is not. Emanuel is a handsome, cocky, rich Chicago investment banker, a former top Clinton White House aide who headed the Democratic Congressional Campaign Committee during the midterm elections. Kissell looks like what he is: a middle-aged social studies teacher from the town of Biscoe, which hardly anybody outside Montgomery County has ever heard of.

::

When Kissell called the Democratic bigwigs in Washington asking for a little help with his congressional campaign, he couldn't get his telephone calls returned, said Thomas Mills, one of Kissell's consultants. With little help from Washington, Kissell was outspent roughly 8-to-1 by Republican U.S. Rep. Robin Hayes. Kissell, who conceded the race last week after a partial hand recount, lost by 329 votes out of 121,523 cast.

"It was one of the great missed opportunities [for Democrats], not only in North Carolina but in the nation," Mills said.

Emanuel and the House Democrats were looking for a certain kind of candidate -- a political moderate with some sizzle. The national Democrats poured money into the campaign of Democrat Heath Shuler, the former Washington Redskins quarterback who defeated 11th District Rep. Charles Taylor in the mountains. Shuler had glamour, wealth and a moderate brand of politics.

::

If the big boys abandoned Kissell, the activists did not. The Internet activists and bloggers took up Kissell's cause. Some Democrats, most notably Reps. Brad Miller of Raleigh and David Price of Chapel Hill, tried to help him. Former Gov. Jim Hunt knocked on some doors, and former Sen. John Edwards attended a rally. State Democratic Chairman Jerry Meek spent a week campaigning with Kissell, and the state party paid for late radio ads.

::

Kissell has already announced plans to run again in 2008. But Democrats might never have a chance again to pick up that seat.
But Democrats might never have a chance again to pick that seat? Ya mean like Rob Christensen might never have a chance again to write something so stupid? This comment is so factually absurd on its face, that it's hard to even grasp its appearance in print. I would like to admire the News and Observer again, but they sure do make it hard.