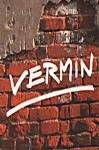 Kirk Ross of the Independent Weekly in Durham cuts to the chase this week with a no-bullshit take on the big Congressional races in North Carolina. Take a look and see what you think. From where I sit, his analysis is pretty much right on the money, though I think there's an outside chance Roger Sharpe could kick some serious Foxx ass if the anti-Repug wave gets big enough.

I especially like Ross's commentary about Vermin:
Used to be even a fellow as daffy as Vernon Robinson could draw a crowd merely by claiming his opponent was a cyborg created for the communist-hippie takeover. In the past month, this race went from interesting to safe Democratic to ho-hum. Vern's ads aren't working for him, but lefty bloggers sure are using them to fire up the base. Note to Beltway press corps: Use this one for amusement purposes only.