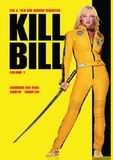 The proceeds are anemic. The Capitol is all a-twitter:
How will the state make up a half-a-billion dollar lottery shortfall?
Easley wants to give away an even higher percentage of lottery revenues to stimulate more sales.
Basnight and Hoyle say let sleeping dogs lie. They're afraid any legislative consideration will lead to amendments, including an outright proposal to end the monstrosity.
They're smart to be afraid.
Because the right thing to do is bring the lottery up again. And kill it.
The lottery was a moral and fiscal mistake for North Carolina from the outset. Its underlying principles are bankrupt. It was pushed through in an unseemly fashion. And more to the point, it's not working. Like Bush's war in Iraq, the lottery is bill of shoddy goods.
North Carolina has the rare opportunity to reconsider a bad decision before too much damage and not enough good is done.
Kill the lottery. Now.
_________________________________________
Read the good story by Jim Morrill.