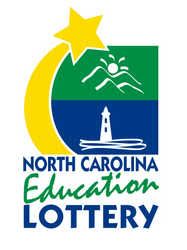 I don't know who Joe Sinsheimer is, but he sure seems to have a lot of clout. He writes a personal letter to Joe Hackney alleging ethics problems in North Carolina politics, and boom, the news media are all over it. 'When will Hackney respond?,' they ask. 'I'll get to it when I get to it,' he says.
In the spirit of Joe Sinsheimer, I am also writing letters. Mine are going to Joe Hackney, Marc Basnight, and Mike Easley. And like Sinsheimer, my letters are about ethics in North Carolina politics.
~~~~~~~~~~~~~~~~~~~~~~~~~~~~~~~~~
Gentlemen,
By now it is clear that the so-called North Carolina Education Lottery is an idea whose time has come and gone. The desired income is not materializing, and new proposals to fritter away additional proceeds to stimulate more participation are too reminiscent of pushers hooking teenagers on crack. Today's story in the News and Observer lays the sad situation out for all to see:
Faced with lagging sales, Easley wants to pump up prizes and spark a spending spree on North Carolina's instant ticket scratch-off lottery games starting this summer. But numbers from other states suggest the governor's plan isn't a sure thing. And if it doesn't pan out, some of his key education programs would again face cuts or need taxpayer help to make ends meet. That is the situation this year after the lottery missed its goals.
::
Lottery Director Tom Shaheen said he thinks it's possible that players could double what they have been spending, but he also acknowledged it might not happen. "To be honest, it won't be easy to get there," Shaheen said.
::
The state's lottery commission, charged with oversight of the games' operations, hasn't taken a position. Chairman John McArthur said the commission will likely study the issue and adopt the lottery's goals in May, which he said would be in time for lawmakers to take note.
As I have written in the past, North Carolina's reliance on state-sponsored gambling is bad public policy.
The lottery was a moral and fiscal mistake for North Carolina from the outset. Its underlying principles are bankrupt. It was pushed through in an unseemly fashion. And more to the point, it's not working. Like Bush's war in Iraq, the lottery is bill of shoddy goods.

North Carolina has the rare opportunity to reconsider a bad decision before too much damage and not enough good is done.

Please. Kill the lottery. Now.
I doubt my letters will get all the attention Joe Sinsheimer gets. After all, he's writing about allegedly unethical behavior by a few individuals. My letters condemn the whole damn government scam. But I'm sending them anyway, and I hope you will too. Because North Carolina public school children deserve the ethical leadership of responsible adults, not the wishful thinking of street-corner crack dealers.