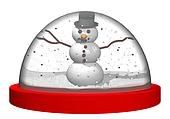 According to the Dome . . .
The N.C. Medical Board might move a step closer today toward forbidding physicians from participating in executions. The board's policy committee is expected to vote to adopt the new rule limiting a doctor to being an observer at an execution.

::

In part, the proposed policy states: "physician participation in capital punishment is a departure from the ethics of the medical profession."

State law requires a physician to be present at executions. In the course of litigation about the state's method of lethal injection, prison officials have revealed that a doctor and nurse stand in a room adjacent to the execution chamber where a heart monitor and a brain wave monitor are located.

The medical board has never disciplined a doctor in connection with an execution.
Whatever the NC Medical Association does will be appreciated, but I doubt it'll have much impact on the bloodlust that develops around North Carolina capital cases. Doctors are people too, and I know at least one who thinks executions are a perfectly legitimate use of modern medicine.
Ironically, this particular guy is adamantly opposed to physician assisted suicide. He'd say it's okay to help kill someone when the state wants to do it, but if the person himself wants to die? Well, that's a killing of another color.