ABC, whose parent company is Disney, plans to run a two-part "docudrama" about the events that led to the 9/11 attacks. The program claims to be culled from the 9/11 Commission Report though there's been an admission from ABC that facts have been dramatized and events compressed.
Advance copies of the program were sent to 900 people - right-wing bloggers, right-wing radio, and right-wing television folks for them to review. President Clinton, who is featured prominently and inaccurately in the film, was denied a copy. Scholastic, that educational supplies stalwart, planned to distribute study companions for "Path to 9/11" in our public schools.
The hubbub began when it became clear that the writer, partisan Republican Cyrus Nowrasteh, was intent on blaming 9/11 on Bill Clinton. In order to do so, he departed from the 9/11 report to fabricate situations in which the Clinton administration chose not to kill Osama bin Laden. And even though the program has yet to hit the airwaves, the media is already repeating the program's disinformation.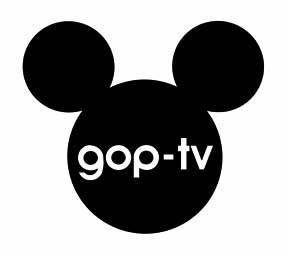 Clearly an attempt to rewrite history as George W. Bush's new clothes become more and more transparent, the Path to 9/11 is a piece of propaganda produced by partisan Republicans and distributed by and to partisan Republicans in order to (a) repeat the fiction of 'weak on terror' Democrats; and (b) take the heat off GWB.
I called my local ABC affiliate yesterday (Sinclair's WLOS) and spoke with the General Manager, Jack Connors. Connors liked saying, "You haven't seen it, have you?" in an attempt to get me to withhold judgment. I explained that the 900 right-wingers who saw it have provided a wealth of information. Connors was unmoved when I told him I would boycott his station, call his advertisers, and vow to boycott them as well. What got him was when I told him that airing this show was "dishonest and wrong". He sat in silence for several seconds, and I hung up.
The good news is that people are coming out against this blatant unamerican propaganda: Senate Democrats, Bill Clinton, Scholastic has withdrawn support, Harvey Keitel (who appears in the program), Richard Minter, and more.
ABC started feeling the heat from callers and media yesterday and released a silly statement claiming, "No one has seen the final version of the film, because the editing process is not yet complete, so criticisms of film specifics are premature and irresponsible." This, of course, is untrue. 900 right-wingers have seen the film, though ABC claims they continue to edit it.
Our job is to help ABC either fix the factual inaccuracies or pull the show. 9/11 was pivotal in our nation's history, and teaching Americans falsehoods about it is wrong. There are a lot of ways to get involved in this effort. Here are a few.

Send an email to Disney's Chair, former Senator George Mitchell.
Send an email to Robert Iger, President and CEO of Disney.
For Asheville area folks, call Jack Connors at WLOS (828-684-1340) and call WLOS advertisers to let them know they're about to lose money.
Call your local cable company and have all Disney channels blocked, then tell Disney.
The public opinion worm is turning, and we can keep things moving in the right direction. Please leave contact info for ABC affiliates and advertisers for your area in the comments.