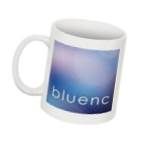 THE SPILL
Duke Energy takes coal ash message to public (Greensboro News & Record) -- Newspaper ads from the energy company pledge to manage coal ash, despite legislators' failure to regulate it.
http://www.news-record.com/news/dan_river/article_8f9c97ec-1c57-11e4-a853-0017a43b2370.html
State closes Brunswick ball field after coal ash found (Wilmington Star-News) -- The district's softball field is the only known case of the hazardous material within the county
http://www.starnewsonline.com/article/20140804/ARTICLES/140809909/1017/news01?Title=State-closes-Bru...
Coal ash pollution needs tighter regulation (Sarasota Sun-Sentinel) -- A national epidemic has come to Florida. It is a silent threat, growing every day. Pollution contaminates our waters, poisons our fish and wildlife and increases our risk of cancer and other diseases. The culprit is coal ash, and here in Florida we generate more than six million tons of this toxic waste every year, making our state seventh in the nation for coal ash generation. Even though it's full of dangerous contaminants, coal ash is even less regulated than our household garbage. In February, a coal ash pond in North Carolina ruptured, sending 140,000 tons of coal ash into the Dan River along the Virginia border. In 2008, a coal ash pond in Tennessee burst, sending more than one billion gallons of coal ash into the Clinch and Emory Rivers and damaging 40 nearby homes. While the coal ash problem in Florida isn't as obvious, it is still just as dangerous.
http://www.sun-sentinel.com/news/opinion/fl-lrcol-oped0805-20140805,0,1227880.story
CAMPAIGN 2014
Democrats Seize on Social Issues as Attitudes Shift (New York Times) -- Conservatives' traditional-values script is being used against them as attitudes shift leftward on issues including same-sex marriage, marijuana and climate change.
http://www.nytimes.com/2014/08/05/us/politics/democrats-seize-on-social-issues-in-2014-midterm-elect...
Top 10 Most Vulnerable Senators (Roll Call) -- Three months before Election Day, it's clear some senators may not return to Congress after the midterms — and that's mostly good news for Republicans. The GOP's path to the Senate majority includes a mix of open seats and targeted Democratic incumbents. The two most vulnerable seats are in South Dakota and West Virginia, where Democratic senators are retiring. Republicans also have opportunities in open seats in Iowa and, to a lesser degree, Michigan. But even if they are victorious in those states, the GOP must defeat at least two incumbents to reach the net six seats needed for control. Roll Call's "10 Most Vulnerable Senators" list will be updated monthly ahead of the Nov. 4 elections. For now, here is where the incumbents stand: … 4. Sen. Kay Hagan, D-N.C. Hagan's approval rating is underwater in a red-leaning state where Obama's is too, and outside groups have already started spending in what is expected to be one of the most expensive races this cycle. But state Speaker Thom Tillis, Hagan's Republican opponent, is off to slow a start. After narrowly avoiding a runoff, he headed immediately into the legislative session, where he has been stuck for the past dozen weeks. He finished the second quarter with just $1.5 million in the bank; Hagan had almost six times that amount.
http://atr.rollcall.com/elections-2014-most-vulnerable-senators-august/?dcz=
Moffitt opponent posts 11-point lead (Asheville Citizen-Times) -- Democrat Brian Turner has an 11-point lead over incumbent Republican state Rep. Tim Moffitt, according to a new poll his campaign released on Monday. The poll was paid for by the state Democratic Party House Caucus. They are vying for the House 116 seat. Turner leads Moffitt by a 52-­41 margin, according to the telephone survey of 400 people conducted July
http://www.citizen-times.com/story/elections/2014/08/04/brian-turner-poll-tim-moffitt/13584157/
Majority of people don't like their own congressman. For the first time ever (Washington Post) -- Over half disapprove of the job that their own member of Congress is doing -- a new first.
http://www.washingtonpost.com/blogs/the-fix/wp/2014/08/05/a-majority-of-people-dont-like-their-own-c...
Trust an Internet poll? The New York Times did (WRAL-TV) -- The poll is controversial because of how it was conducted, and the decision by the New York Times to stand behind it. YouGov conducts its surveys online. Completely.
http://www.wral.com/trust-an-internet-poll-the-new-york-times-did/13866361/
How the polling establishment smacked down the New York Times (Washington Post) -- Fight fight fight!
http://www.washingtonpost.com/blogs/the-fix/wp/2014/08/04/how-the-polling-establishment-smacked-down...
POLICY & POLITICS
Thousands attend Mountain Moral Monday in Asheville (Asheville Citizen-Times) -- he president of the state NAACP urged people to vote out politicians he called extremists during the Mountain Moral Monday rally at Pack Square Park. … He fired up the crowd with a speech that hit many of the themes of the speeches he has given across North Carolina in the last year. The Republican dominated state legislature and Republican Gov. Pat McCrory, he said, are hurting the poor by failing to expand Medicaid and even cutting the program in the budget passed in the legislative short session this summer. Barber said lawmakers are hurting schools and children by not adequately funding education. They have taken away rights through sweeping restrictions on how people vote, he said. They have raised taxes on working people and cut taxes for the rich and corporations, he said. The GOP is also harming the environment by clearing the way for the controversial practice of hydraulic natural gas mining called fracking, other rally speakers said.
http://www.citizen-times.com/story/news/2014/08/04/moral-monday-asheville-rev-william-barber/13577733/
Faces of Moral Monday (Asheville Citizen-Times) -- Charles Gillespie, 82, of Burnsville, said the Moral Monday event was the first protest he'd ever attended. He learned about the rally through the recently-formed Yancey/Mitchell County NAACP chapter, which was created by a small group after last year's Mountain Moral Monday. "I'm worried about what they're doing to education, I'm worried about a lot of things," Gillespie said. "The damage being done now … what they're doing to people in need … I haven't seen anything like this in 50 years, and it will take 50 to undo. "They're jeopardizing our future," he said. "It's deplorable."
http://www.citizen-times.com/story/news/local/2014/08/04/faces-moral-monday/13602415/
Voters focus is message to thousands at Mountain Moral Monday (WLOS-TV) -- A grassroots political movement born in Raleigh returns to Asheville, for this year's edition of "Mountain Moral Monday". As many as 5,000 people came to Pack Square Park for a protest against what they consider radical policies of the GOP-controlled legislature. The Reverend William Barber, President of the state NAACP said, "These are not issues for some left versus right debate, these are the centerpieces of our deepest tradition, of our faith, our values and our sense of morality and righteousness." Organizers say "Moral Monday" events are bipartisan, but much of the focus is to get voters registered. … Buncombe County Republican State Rep. Nathan Ramsey called it political theater. "I think it is certainly this year when we're 100 days out before the election, this is a campaign rally trying to energize the far left to get out to vote," Ramsey said. State Rep. Susan Fisher, D-Buncombe, disagreed. "The public is not invited to committee meetings where decisions are being made, so I can't think of a better place than on the public square to come out and to talk about the things that people need," said Fisher.
http://www.wlos.com/news/features/top-stories/stories/voters-focus-mountain-moral-monday-17246.shtml...
Thousands pack Asheville for Moral Monday (WYFF-TV) -- The second annual Moral Monday in Asheville brought thousands to the heart of downtown.
http://www.wyff4.com/news/thousands-pack-asheville-for-moral-monday/27309534#!bv8yRS
Thousands gather in Asheville for Mountain Moral Monday (WHNS-TV) -- Thousands came out to Asheville for Mountain Moral Monday and a "moral march to the polls rally." The group said the non-partisan rally was aimed at voter registration and trying to get people to head to the polls come this fall.
http://www.foxcarolina.com/story/26195322/thousands-gather-in-asheville-for-mountain-moral-monday
Moral Monday Movement sweeping the country hits Indiana (WLFI-TV) — A political movement that has spread across the country is making its way to Indiana. Reverend William Barber will come to Indianapolis next month to help Hoosiers organize a Moral Mondays movement in Indiana. The movement began in North Carolina in 2012 under the Barber's leadership. Every Monday while legislators are in session, a rally is held at the statehouse to protest a wide range of issues from healthcare to environmental advocacy. Patti O'Callaghan said the first Moral Monday in Indiana could come as soon as November.
http://wlfi.com/2014/08/04/movement-sweeping-the-country-hits-indiana/
NC legislature in limbo without adjournment plan (AP) — The North Carolina House and Senate spent weeks this summer unable to agree on a state budget.
http://www.reflector.com/ap/staten/nc-legislature-limbo-without-adjournment-plan-2592199
NC teachers say new pay raises don't add up (WNCN-TV) -- Some North Carolina teachers are accusing state lawmakers of spreading misinformation about the pay raises included in this year's amended state budget. The North Carolina Association of Educators said lawmakers, specifically Republican Senate leader Phil Berger, have artificially inflated the size of the pay raise given to teachers. In unveiling the compromised budget last month, Berger called it "the largest pay raise in state history." The plan, which is expected to be signed into law by Gov. Pat McCrory, gives public school teachers a 7-percent raise on average, Berger said. But NCAE Vice President Mark Jewell said Monday that the 7-percent claim is false.
http://www.wncn.com/story/26195874/nc-teachers-say-new-pay-raises-dont-add-up
Legislators tout budget as success for education, teachers disagree (Greensboro News & Record) -- Last week, state lawmakers finalized plans to boost teacher pay by about 7 percent. Gov. Pat McCrory also plans to sign the budget into law. That programs comes after months of wrangling over the amount of the teachers' raises and how to fund it. State leaders tout the final budget as a success, especially for education. Teachers? Not so much.
http://www.news-record.com/blogs/the_chalkboard/article_3751e90e-1bf1-11e4-825f-001a4bcf6878.html
New pay plan for NC teachers sows confusion (Raleigh News & Observer) -- The salary schedule for teachers has several new parts and raises range from 18.5 percent to .29 percent.
http://www.newsobserver.com/2014/08/04/4050885/new-pay-plan-for-nc-teachers-sows.html
Schools lose $4M for teacher assistant due to legislative cuts (Winston-Salem Journal) -- Winston-Salem/Forsyth County Schools will start the year with unfilled positions as officials work to understand the impact of amendments to the state budget passed last week by the General Assembly. The local Board of Education held a special meeting Monday to talk about the budget, which Gov. Pat McCrory said he would sign into law. Kerry Crutchfield, the district's budget director, said the district is sorting through the 260-page budget to understand just what changes have been made and how those will affect local schools. What is clear, he said, is that money for teacher assistants has been cut. More than $100 million was cut from teacher assistant funding, which will equate to just under $4 million locally. That's about 125 teacher assistants, Crutchfield said. The General Assembly will allow districts to transfer some of the money appropriated for extra classroom teachers to reduce class size to teacher assistants, but it's not enough to cover the full amount cut.
http://www.journalnow.com/news/local/schools-lose-m-for-teacher-assistants/article_d2edc71e-1c43-11e...
A Summer of Extra Reading and Hope for Fourth Grade (New York Times) -- Educators question whether new classes can help students meet literacy rules that could force them to stay back a year in school. Under a recent law in North Carolina similar to those in more than a dozen states, students in North Carolina may be required to repeat the grade. The law, being applied this year to third graders for the first time, poses a set of thorny educational challenges. About 1,500 students — or one of every eight who completed third grade in Charlotte in June — ended up enrolling in literacy school, along with Anthony, who has been attending four days a week for the past six weeks. Fourteen states in 2012 enacted policies either mandating or strongly recommending that schools hold back students who could not read properly by third grade. Districts in Arizona and Colorado also offered summer school for struggling third-grade readers for the first time this year, then will consider whether to hold back some of them before the new school year begins. While the summer courses are likely to make some difference, teachers here and around the country say the third-grade laws are another example of lofty educational goals paired with insufficient resources.
http://www.nytimes.com/2014/08/05/us/a-summer-of-extra-reading-and-hope-for-fourth-grade.html
Berger: Teachers will retain longevity pay, and receive raise (Mooresville Tribune) -- N.C. Senate Republican Majority Leader Phil Berger (R-Rockingham) issued a press release Monday afternoon "to set the record straight" on what his staffers called a misinformation campaign about the state budget and teacher pay "spearheaded by the North Carolina affiliate of the national teachers' union."
http://www.mooresvilletribune.com/news/berger-teachers-will-retain-longevity-pay-and-receive-raise/a...
Documentary: Thousands of children cross U.S. border alone (WRAL-TV) -- Rio Grande Valley - the natural border between Texas and Mexico - is ground zero for the nation's newest immigration crisis. More than 52,000 children, some as young as 2, have crossed the border alone, without a parent. WRAL reporter Leyla Santiago and photojournalist Zac Gooch traveled to Texas to trace the path of the children, find out what kind of care they're receiving and learn how the crisis is impacting North Carolina.
http://www.wral.com/the-journey-alone/13857882/
Federal Judge Finds Alabama Abortion Law Unconstitutional (Wall Street Journal) -- A federal judge in Montgomery ruled that a portion of an Alabama law requiring abortion clinic doctors to have admitting privileges at a local hospital is unconstitutional.
http://online.wsj.com/articles/federal-judge-finds-alabama-abortion-law-unconstitutional-1407168942
Abortion Providers in Texas Press Judge to Block Portions of New Law (New York Times) -- Owners say stringent new standards could result in fewer than 10 abortion clinics across a sprawling state.
http://www.nytimes.com/2014/08/05/us/texas-abortion-providers-press-judge-to-block-curbs-in-new-law....
Goolsby resigns from state Senate; GOP moving to fill seat (Wilmington Star-News) -- State Sen. Thom Goolsby, R-New Hanover, is stepping down from the seat he has occupied for the past four years.
http://www.starnewsonline.com/article/20140804/ARTICLES/140809888/1015/news01?Title=Goolsby-resigns-...
State Sen. Goolsby resigns seat (AP) — A North Carolina state senator who didn't seek re-election this year has decided to resign about five months before his two-year term was to expire.
http://www.reflector.com/ap/staten/nc-state-sen-thom-goolsby-resigns-seat-early-2591711
Legislature Makes It Easier to Track Campaign Cash (Voter Update Magazine) -- In the waning hours of this year's N.C. General Assembly session, lawmakers passed a bill that would improve transparency in campaigns.
http://thevoterupdate.com/articles/2014/8_4_14_campaign_cash.php
Left Behind (Inside Higher Ed) -- With NCAA set to adopt new governance system designed to let wealthiest conferences give more benefits to athletes, critics fear growing gap between haves and have-nots.
http://www.insidehighered.com/news/2014/08/05/growing-stratification-ncaa-conferences-concerns-less-...
Campbell University approved for nursing program (AP) — Campbell University says it has received approval to begin a nursing program.
http://www.reflector.com/ap/staten/campbell-university-approved-nursing-program-2590725
An NCAA Power Grab (Inside Higher Ed column) -- The most powerful sports conferences claim that pending changes to the NCAA's governance system are just about helping athletes -- but they'll contribute to an escalating arms race.
http://www.insidehighered.com/views/2014/08/05/ncaa-governance-shift-power-grab-will-fuel-arms-race-...
N.C. Residents Plead Guilty to Defrauding Elderly Through Offshore Sweepstakes Scheme (FBI News Release) -- A North Carolina couple pleaded guilty for leading a Costa Rican sweepstakes fraud scheme that defrauded hundreds of elderly Americans. Assistant Attorney General Leslie R. Caldwell of the Justice Department's Criminal Division and U.S. Attorney Anne M. Tompkins of the Western District of North Carolina made the announcement. Jessica Anne Brown, 39, of Greensboro, pleaded in federal court in Charlotte. Her husband, Jason Dean Brown, 41, formerly of Burleson, Texas, pleaded guilty on July 30, 2014. The Browns pleaded guilty to wire fraud, conspiracy to commit wire fraud and conspiracy to commit money laundering.
http://www.fbi.gov/charlotte/press-releases/2014/two-north-carolina-residents-plead-guilty-to-defrau...
Man pleads guilty to killing sworn special deputy (AP) — Federal officials say a man has pleaded guilty to first-degree murder in the death of a special deputy U.S. marshal.
http://www.news-record.com/news/north_carolina_ap/article_f42dd486-0d44-5101-9843-5da7cd1e068d.html
McCrory honors retired NC Court of Appeals leader (AP) — Gov. Pat McCrory planned Tuesday to present the Order of the Long Leaf Pine — the highest honor the governor can bestow on a citizen — to former Court of Appeals Chief Judge John Martin, who announced last month he was stepping down. Supreme Court Chief Justice Sarah Parker named Court of Appeals Judge Linda McGee the new chief judge. She was sworn in to that post last Friday.
http://www.news-record.com/news/north_carolina_ap/article_fb07054b-ae4f-5926-bdbf-db8ca7ab7d7d.html
Pope Civitas Poll: Voters Want Central American Children Processed Faster (N.C. Political News) -- The latest Civitas Institute Poll shows that a majority of registered North Carolina voters approves of speeding up the processing of Central American children entering the U.S. illegally. Fifty-one percent of voters favor speeding up the process – even if it means some children who would be eligible for asylum are deported. Thirty-two percent of voters approve of the current policy, even if it takes a long time.
http://www.ncpoliticalnews.com/?p=10135
State prison back to normal after Sunday bedtime disturbance (WRAL-TV) -- Operations at Polk Correctional Institution in Butner were back to normal Monday after a group of inmates caused a disturbance Sunday night because they did not want to go to bed.
http://www.wral.com/state-prison-back-to-normal-after-sunday-bedtime-disturbance-/13865260/
Governor Mbugua of Kenya Courts American Investors (All Africa) -- The Nakuru County Government in Kenya plans to establish a partnership with the state of North Carolina in the United States of America that will focus on trade and educational investment opportunities. Gov. Kinuthia Mbugua is in North Carolina where he will attend several meetings with potential investors and partners. During the one-week visit, Mbugua will meet the state's Gov. Pat McCrory and top ranking officials from the Department of Commerce, State Capital and N.C. Central University where the delegation is scheduled for a roundtable discussion. The meetings will serve as an introductory dialogue between the state of North Carolina and Nakuru County, with a view to establish a working relationship between the two institutions.
http://allafrica.com/stories/201408050177.html
Troxler And N.C. State Dean To Discuss Latest Ag Technology Aug. 6 (N.C. Political News) – N.C. Agriculture Commissioner Steve Troxler and Richard Linton, dean of the N.C. State University College of Agriculture and Life Sciences, will discuss the latest agriculture technology at an event on Wednesday, August 6th. The event begins at 8 a.m. and will be followed by the Blacklands Farm Manager Tour. The event is being held at the Tidewater Research Station, located at 207 Research Station Road in Plymouth.
http://www.ncpoliticalnews.com/?p=10130
E-cigs added to smoking ban (Greenville Daily Reflector) -- The Pitt County Board of Commissioners voted 5-4 Monday to add electronic cigarettes to its policy banning smoking in county-owned building and vehicles.
http://www.reflector.com/news/e-cigs-added-smoking-ban-2591531
New dean named for N.C. A&T business school (Triad Business Journal) -- Beryl McEwen has been named the new dean for the School of Business and Economics at N.C. A&T State University, effective Wednesday.
http://www.bizjournals.com/triad/blog/morning-edition/2014/08/new-dean-named-for-n-c-a-t-business-sc...
Rita Richardson Selected As Human Resources Director For DENR (N.C. Political News) -- John E. Skvarla, secretary of the N.C. Department of Environment and Natural Resources, announced today the appointment of Rita Richardson as the new director of the agency's Division of Human Resources.
Fred Taylor, former WRAL reporter, passes away (WRAL-TV) Fred Taylor, who worked at WRAL-TV for 36 years as a reporter, covering the General Assembly and North Carolina politics, as anchor and assignment editor before retiring in 2007, passed away Sunday. He was 73.
http://www.wral.com/fred-taylor-former-wral-reporter-anchor-passes-away/13863558/
NC scores $4.7 million in ACA grants for health care services (Raleigh News & Observer) -- North Carolina has been awarded $4.7 million in federal grants for a variety of health care services under the Affordable Care Act.
http://www.newsobserver.com/2014/08/04/4050323/nc-scores-47-million-in-aca-grants.html
ECSU hires new recruiter after former one dies (Norfolk Virginian-Pilot) -- A week ago, Elizabeth City State University's promising new student recruiter was killed in a car crash. Two days later, Jocelyn Foy got a call. Would she take the job? On Monday, Foy started her first day at the historically black university.
http://hamptonroads.com/2014/08/ecsu-hires-new-recruiter-after-former-one-dies
Chew announces intention to retire in 2015 (New Bern Sun Journal) -- A full roundtable of the Craven Community College Board of Trustees received a letter Monday formally advising what some of them already knew: CCC President Catherine Chew intends to retire in the fall of 2015.
http://www.newbernsj.com/news/local/chew-announces-intention-to-retire-in-2015-1.354593/
Greenville man wins lottery game (Greenville Daily Reflector) -- Kevin Humphrey of Greenville is the latest player to win $750,000 playing the Jumbo Bucks game.
http://www.reflector.com/news/greenville-man-wins-jumbo-bucks-game-2591521
GENERAL NEWS
Willingham accused of plagiarism in thesis (Raleigh News & Observer) -- A master's thesis written by Mary Willingham, the former UNC learning specialist who later blew the whistle on the misconduct in the athletic department, has come under scrutiny for what appear to be several examples in which her wording either mirrors or closely resembles other sources. In some cases, she cites sources but doesn't put their information in quotes. In others, she did not cite the source. The paper – "Academics & Athletics – A Clash of Cultures: Division I Football Programs" – helped earn her a master's degree from UNC Greensboro. Her thesis is highly critical of the NCAA and its member colleges that are bringing in millions of dollars from TV contracts and other sources, and it contends that the stated goal of educating athletes has been pushed aside in the grab for dollars.
http://www.newsobserver.com/2014/08/04/4050924/unc-critic-accused-of-plagiarism.html
Vendors, military buyers meeting at NC trade show (AP) — About 100 North Carolina businesses are showing off their robots, bomb-sniffing dogs and shooting-range construction skills at one of the state's largest gathering of military contractors.
http://www.news-record.com/news/north_carolina_ap/article_4cfd0a0d-a304-554a-b2e5-2b941e5832dd.html
Nicholas Sparks Movie Filming in Winston-Salem (TWCN-TV) -- Nicholas Sparks' film adaptation of "The Longest Ride" will begin filming on Monday at Wake Forest University.
http://centralnc.twcnews.com/content/news/all_nc_news/710476/nicholas-sparks-movie-filming-in-winsto...
N.C. has nation's 12th-highest mortgage closing costs (Triad Business Journal) -- It's no mystery that homeowners must grapple with a laundry list of fees, and in North Carolina, this is especially the case, as a new study reveals the state has the 12th-highest mortgage closing costs in the U.S.
http://www.bizjournals.com/triad/blog/morning-edition/2014/08/north-carolina-has-nations12th-highest...
ENERGY & ENVIRONMENT
Fracking: Rockingham residents drilling for facts (Greensboro News & Record) -- Energy companies plan to mine in western Rockingham County for methane gas by using fracking in 2015.
http://www.news-record.com/rockingham_now/article_edad0a16-1c4c-11e4-8421-0017a43b2370.html
Duke Energy joins effort to develop smart charging for electric cars (Charlotte Business Journal) -- Duke Energy is one of 15 utilities working with eight carmakers to develop an open technology charging system for electric vehicles.
http://www.bizjournals.com/triangle/blog/2014/08/duke-energy-smart-charging-electric-cars.html
Mecklenburg County considers smoking ban outdoors (AP) — Mecklenburg County commissioners are going to discuss a ban on smoking outside government buildings and in county parks.
http://www.news-record.com/news/north_carolina_ap/article_610a1abe-23b6-5a89-b472-0ea11895dd02.html
E-cigs added to smoking ban (Greenville Daily Reflector) -- The Pitt County Board of Commissioners voted 5-4 Monday to add electronic cigarettes to its policy banning smoking in county-owned building and vehicles.
http://www.reflector.com/news/e-cigs-added-smoking-ban-2591531
Energy Savings Performance Contracting in Kentucky's Local Governments (State Energy Report)For well over a decade, Kentucky has promoted energy savings performance contracting (ESPC) as a mechanism to achieve environmental and economic benefits. The Kentucky chapter of the Energy Services Coalition (ESC) estimates that by the end of 2013, more than $750 million in projects were completed statewide since the enabling legislation was passed in 1996.
http://stateenergyreport.com/2014/07/30/energy-savings-performance-contracting-in-kentuckys-local-go...
Honoring the Last "Old Salt" of Ocracoke (Coastal Review) -- Maurice Ballance, a waterman and musician who died recently, will be remembered with love and respect. He is considered the last of a generation of Ocracoke men who were true "old salts."
http://nccoast.org/Article.aspx?k=ced040fa-2228-402f-8f2f-9505b39b4086
EDITORIALS
Raises and robbery (Raleigh News & Observer column) -- As a teacher I never think of receiving a pay raise because I will teach my children regardless. The suspension of longevity pay is a different story. I have always thought of my longevity pay as a way the state was thanking me for hanging in there and teaching the children
http://www.newsobserver.com/2014/08/04/4050527/janet-jones-raises-and-robbery.html
Legislative session won't end, and neither will big problems (Fayetteville Observer) -- It was a legislative version of a "Terminator" movie, with members of the General Assembly warning us, "I'll be back."
http://www.fayobserver.com/opinion/editorials/our-view-north-carolina-s-legislative-session-won-t-en...
GOP plays politics with Superior Court judges' positions (Raleigh News & Observer) -- What is it about Republican legislators and Superior Court judges? Likely, partisanship is first on the list of explanations as to why GOP legislators are again on the attack, trying to eliminate some of the special Superior Court judges' positions. Republicans, in the new budget, eliminate or redefine a third of the special judges' positions. The "redefining" would mean those subject to it would hear only business cases.
http://www.newsobserver.com/2014/08/04/4050729/gop-plays-politics-with-superior.html
Legislature should revise farm bill (Rocky Mount Telegram) -- The N.C. Farm Act of 2014 goes too far in keeping the practices of giant agri-business operations out of the public's eye. If Gov. Pat McCrory signs the bill into law, as expected, we join other voices urging the legislature to revisit some of the aspects of the bill during its next session.
http://www.rockymounttelegram.com/opinion/our-views/legislature-should-revise-farm-bill-2591767
Ron Hewett's fall from grace a sad tale; jail staff acted appropriately (Wilmington Star-News) -- In his heyday as a popular and powerful sheriff, the late Ron Hewett always looked in control.
http://www.starnewsonline.com/article/20140804/ARTICLES/140809881/1108/opinion?Title=Editorial-Ron-H...
Elections bill would stop a Wake transit vote (Raleigh News & Observer) -- Just as Wake Commissioners appeared ready to OK a 2015 vote on a transit sales tax, the General Assembly has intervened to block countywide votes in odd numbered years.
http://www.newsobserver.com/2014/08/04/4050785/elections-bill-would-stop-a-wake.html
Important bipartisan progress on campus sexual assaults (Raleigh News & Observer column) -- The most important thing that a proposed campus sexual assault law would do is force universities to recalculate the cost of hiding a problem so widespread that in surveys one woman in five says she's been assaulted during college.
http://www.newsobserver.com/2014/08/04/4050531/important-bipartisan-progress.html
Missing rungs on career ladder for NC teachers (Raleigh News & Observer column) -- We applaud lawmakers for taking the first step toward better pay for teachers, but we also must push them to continue to reform the broken career ladder for educators. Let's offer incentives for professional development that gives targeted feedback
http://www.newsobserver.com/2014/08/04/4050849/the-missing-rungs-on-career-ladder.html
Judicial race in limbo (Greenville Daily Reflector) -- An investigation of former Pitt County prosecutor Faris Dixon that began days after he received the most votes for district judge during the May 6 primary is essentially holding that race in limbo.
http://www.reflector.com/opinion/editorials/editorial-judicial-race-limbo