UPDATE: Link to WRAL coverage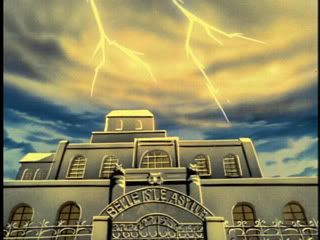 Lawyers, journalists and all manner of Puppets will be descending on Raleigh today for what could be one of the most important hearings ever conducted by the State Board of Elections (SBOE). At issue is whether North Carolina will be a state in which elections are contaminated by the free flow of corporate money.

Rob Christensen in today's N&O does a decent job covering some of the issues that will be aired over the next two or three days.
THE ACCUSER: [Richard] Morgan is charging that he and his allies were picked off by a Raleigh millionaire who illegally used corporate contributions to oust Republican legislators with whom he disagrees.

THE ACCUSED: Several groups connected to former state Rep. Art Pope, a Raleigh retail executive, spent hundreds of thousands of dollars criticizing Republican House members who allied themselves on some issues with Democrats. Pope says his company's donations were legal.
The center of the Pope machine is a 527 organization called Republicans for a Legislative Majority. RLM is the same organization that helped Willie Ray Starling eek out a victory of Stephen LaRoque, an election that is getting a do-over because of irregularities unrelated to Pope.
THE KEY ISSUE: Pope's company contributed more than $500,000 to groups that ran advertising campaigns against the splinter Republicans. The question is whether the ad campaigns should be defined as "electioneering" or "general issue advocacy."

North Carolina law bars corporations from directly contributing to campaigns, and restricts donations by individuals to $4,000 per election.

Pope argues that ads financed by his company did not say a particular candidate should be elected or defeated. He says the mailings are constitutionally protected issue advocacy ads designed to inform voters about how their lawmakers voted.

A KEY PHRASE: One mailing by a Pope-connected group asked voters to "Call Morgan out." Pope's lawyers say it was simply a baseball analogy. Morgan's lawyers say it is a barely camouflaged call for Morgan's defeat.
Here Christensen only gets at half the story, or maybe a third. While the "Call Morgan out" phrase is definitely a key factor in deciding whether RLM's activities constitute electioneering, I bet Pope's lawyers would love to fight that particular battle instead of the broader issues.

What are those broader issues? Well they're kind of complicated and the SBOE will find itself struggling with all of them.

One fight will be over whether Pope's mailings into Morgan's district were "identical or substantially identical matter?" Pope did a series of mailings at 4999 pieces each in order to get under the rule prohibiting mail drops of more than 5000. (Which goes to show you how fucked up the law is in the first place.) I wish I could post the mailers so you could see how similar they are, but unfortunately I don't have good scans. Trust me, though. Only an idiot could look at the many different mailings Pope funded and conclude they are anything other than "substantially identical."

Another issue involves whether the Pope Machine coordinated with the campaign by Joe Boylan to oust Morgan. Since Boylan is a hand-picked Puppet with strings already attached, it's hard to imagine that coordination didn't happen.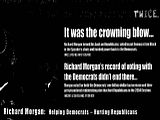 Finally, there's the phrase Christensen zeroes in on. "Call Morgan out." Some past cases in the area of electioneerign say there are key words that must be used in order to conclude "express advocacy." If the SBOE doesn't look at the broader picture and zeroes in on whether this word or that word was in the mailing, they might conclude "express advocacy" didn't happen. But if they open their eyes and look at the obvious intent and context, they'll see clearly that the Puppetmaster was engaged in illegal electioneering. Here's a scan of one of the mailers. Click on it and decide for yourself: Is this message designed to help defeat Richard Morgan?








WHY THIS MATTERS: This is not just a Republican food fight. The hearing could effect future elections. The groups that Pope used were nonprofit organizations known as 527s. If the elections board rules that Pope and his groups acted properly, it might encourage other corporations to spend money on advertising campaigns to help defeat candidates, bypassing campaign finance restrictions.
That's what's really at stake. The SBOE can give the green light to corporations in North Carolina to flood elections with money and literally swamp the effect of individual contributors like you and me. Or they can do the right thing and "Call Art Pope out" once and for all.


Some additional background information:


Sampling of Pope's contributions to RLM.
Your strings are showing.
Southern Pines Pilot weighs in.
More details on electioneering issues.