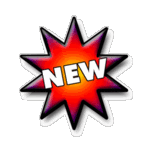 Frontpagers

With Labor Day behind us and the crush of fall politics cranking up, this is a good time to update BlueNC readers on recent developments – and introduce two of our newest frontpagers, gregflynn and Screwy Hoolie. If you've been around for awhile, you're already familiar with both of these hard-working souls, so I'll be brief.

Screwy, whose name is Gordon in real life, says blogging is a form of participation in our democracy. "I'm not an online activist or citizen journalist," he says. "I'm a participant. I busily dog Charles Taylor because he's a specimen of Corruptus Incompetus in our Congress, and it's my responsibility as a participating member of this democracy to work towards a more perfect union."

Screwy lives in Asheville, and is involved in myriad projects related to the November elections. His home blog is Scrutiny Hooligans. He also writes for BlogAsheville.

While Screwy has been a BlueNC frontpager for a month or so, Greg Flynn is brand new to the job. He agreed last week to join the team and we're excited to have his strong voice and excellent research in the mix. Greg writes from Raleigh and has lived in Dublin, London and New York before settling in the Triangle. He's an architect by trade, specializing in sustainable design, and a former member of the Raleigh Appearance Commission. In his spare time, he does metal sculpture and has even dabbled in acting. Greg and his wife adopted a little girl from India last year. She's two-and-a-half.

"I'm interested in the various manifestations of democracy and the multiple means of perverting it," says Greg. "I like research and I've even been accused of reading phone books for pleasure."

Screwy and Greg bring the number of BlueNC frontpagers to seven. The others are Lance, Targator, The Southern Dem, Robert P., and me. As frontpagers, we mostly work to keep fresh content flowing on the site. In addition, we help with minor technical issues, such as cleaning up tags in the entries of others. On rare occasion (twice in the past year) we've deleted entries that we judged obscene or offensive. It takes a lot to push us over that edge.

Lance and Targator are both starting new jobs this month. That's one of reason we've supplemented the frontpager ranks. But the main reason is that Greg and Screwy are both passionate bloggers who are taking the time to make a difference.

Other news

Lance has threatened to implement a major site upgrade, possibly as early as this weekend. There could be some unexpected outages, so be sure save early and often.


It is a real privilege to be part of this community with you all. You are amazing and completely inspiring. Thank you so much for joining in the conversation and the action.

James Protzman
aka Anglico