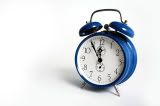 A round up of interesting stuff for your Friday reading:
Adam Searing has a troubling story about the practices of Big Pharma in communities where minorities make up a large part of the population. The Dome reports that Virginia Foxx continues her wasteful ways as one of the top abusers of Congressional franking privileges. Some good advice from an unlikely source about reading to your kids. And last but not least, don't forget to write those thank you notes.
Happy last Friday of 2007. Just think, next year at this time we'll be counting down the final days of the Worst Presidency Ever.